The American Gavin Hoover became this weekend in London one of the four monarchs of the first Track Champions League of the International Cycling Union (UCI), concluded in the British capital after the final planned for Israel was canceled due to the Covid-19 restrictions.
Hoover, with her triumph in the men's endurance event, joined Britain's Katie Archibald (women's endurance), Germany's Emma Hinze (women's speed) and Dutchman's Harrie Lavreysen (men's speed), while America also took a bronze. and a fourth place in women's sprinting with Olympic champion Kelsey Mitchell of Canada, and Colombian Martha Bayona, respectively.
The four winners of the rankings each received a replica of the UCI Track Champions League trophy, with their names engraved as the inaugural champions of the event. Finally, four rounds were held and not six as agreed due to problems related to the pandemic at the venues.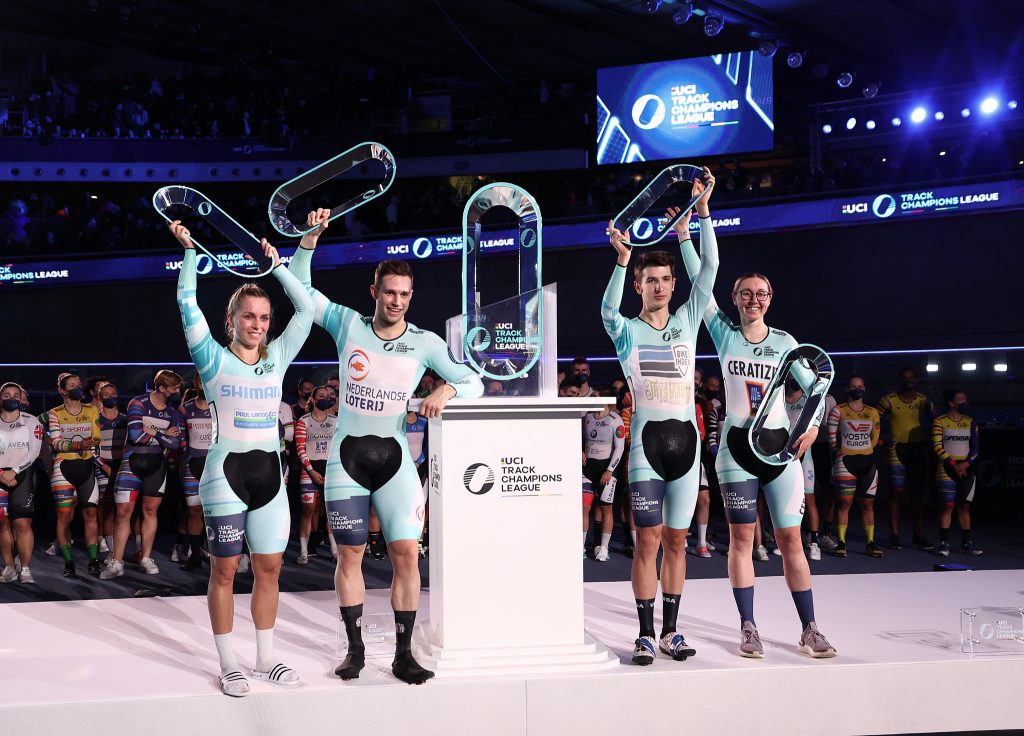 The men's endurance classification had been a close competition all season, with Spain's Sebastian Mora and American Hoover separated by five points before the fourth round began in London.
The definition took place in the scratch, when the norteño was placed sixth and Mora was in 14th place, hence the final score was 107 by 102, favorable to the American rider.
On her side, Archibald effectively sealed the women's endurance title with a 45-point difference over her closest rival in the overall standings. He always dominated the elimination race and on the scratch did not come down from second place. Behind her were the Dutch Kirsten Wild with 100 stripes and the Australian Annette Edmondson (97).
Germany's Hinze was crowned the winner of the women's speed classification, compiling 128 points, 10 ahead of her compatriot Lea Friedrich's 118. The podium was completed by Kelsey Mitchell with 102, while the Colombian Martha Bayona stood out with a fourth seat thanks to the 86 points achieved.
The Dutch Lavreysen and the German Stefan Bötticher continued their duel in the men's speed classification, but the former took the trophy 147 points for 133 his closest pursuer. Russian Mikhail Iakovlev was bronze with 72 points and Trinidadian Nicholas Paul sixth with 71 points, ahead of Colombian Kevin Quintero with 62.