Two world-class cyclists, the Cuban Arlenis Sierra and the Colombian Miguel Ángel "Supermán" López, will prestige this Wednesday, July 5, the time trial of the Central American and Caribbean Games San Salvador 2023, which will take place at the Comalapa circuit – Usulután, from the Salvadoran capital.
Starting at 9:00 in the morning, local time, the 21-kilometer women's CRI will be taking place, in which, in addition to the Cuban Sierra, who runs for the Movistar club, well-known cyclists such as the Mexican Andrea Ramírez, the Salvadoran Evelyn García, the Colombian Diana Peñuela, among others, which will add 17 runners from 11 countries.
Then, at 10:30 in San Salvador, the men's individual time trial will start over 42 kilometers, which will have for Colombia, in addition to Supermán López, the recent Pan-American champion of the specialty, the also Colombian Walter Vargas, who will have rivals interesting in the Venezuelan Orluis Aular and the Cuban Pedro Portuondo, among others. In total there will be 23 runners from 13 countries who will seek the gold of the test.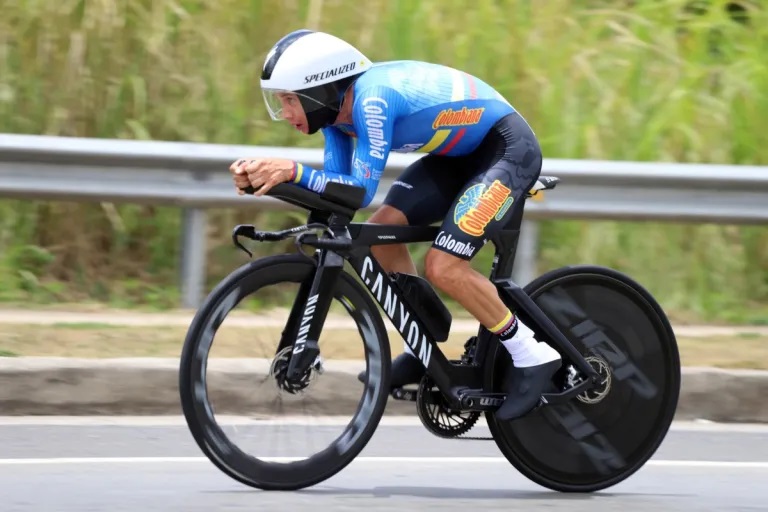 On Friday, July 7, the road tests will take place on Avenida Jerusalén, which will have 37 women competing in the circuit in which the ladies must complete 11 laps, for a total of 107 kilometers. There again it will be the Cuban Arlenis Sierra who will focus her attention, in pursuit of revalidating her title of Barranquilla 2018.
For its part, the men's road test will be held with the participation of 45 runners from 16 countries, among which the four men presented by Colombia appear as favorites, in addition to Vargas and López, Nelson Soto and Brayan Sánchez, who come from competing on the track.
On the 7th, the BMX competition of these Central American and Caribbean Games is also scheduled to be held with the presence of the double Olympic champion, the Colombian Mariana Pajón, while on Saturday the 8th the medal discussions in cycling are scheduled. mountain bike.