Boyaca cyclist Carolina Munévar and Diego Dueñas from Bogota took victory this Friday in the individual time trial for the C2 women's and C4 men's categories of the Paracycling World Cup that takes place in Ostend, Belgium.
The main reference of the modality on South American soil, set a record of 34 minutes 3 seconds, to win the first World Cup of the modality, ahead 49 seconds of the representative of Germany Maike Hausberger and the Austrian Yvonne Marzinke, second and third, respectively.
"It was 20 kilometers on a completely flat route, but you had to be careful when turning and cornering. The rest was the weather, the wind and the cold. I am happy to once again hang a gold medal in this test, which is very demanding, but also very beautiful ", the also world champion of the specialty in 2017 told the media.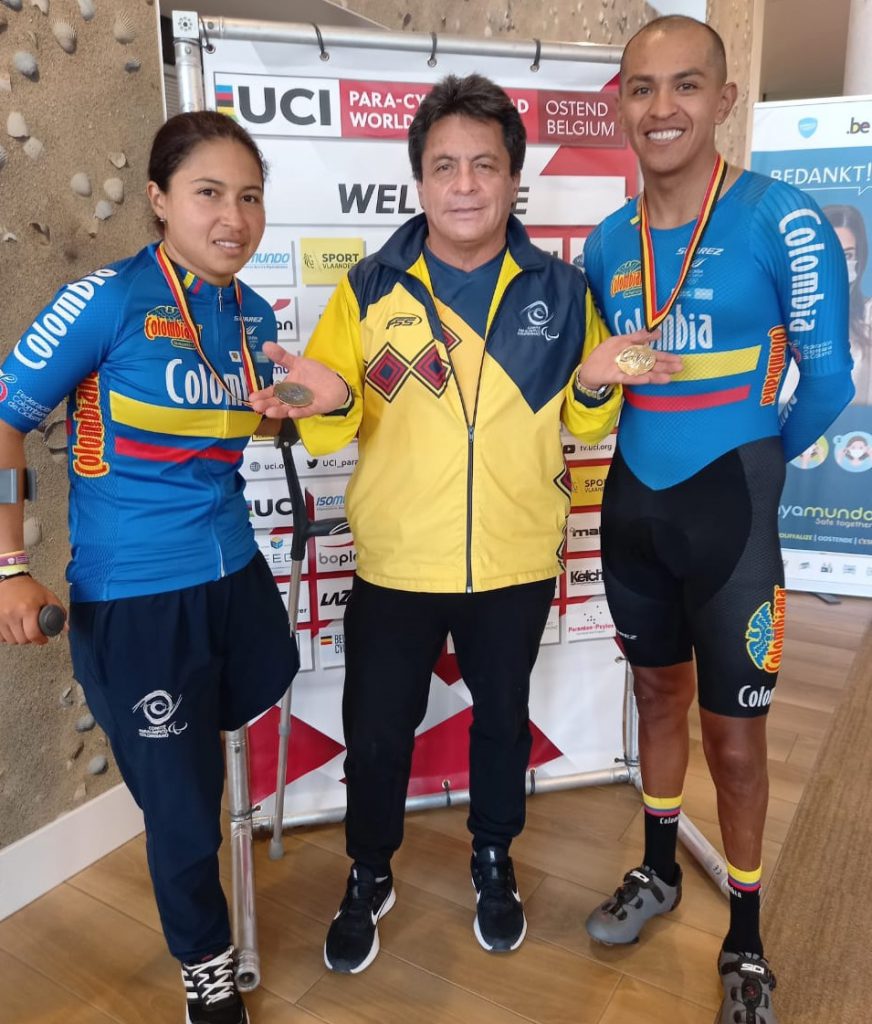 Dueñas, meanwhile, used a time of 40 minutes 12 seconds to beat Americans Cody Jung and Jason Macon by 11 seconds and 1 minute 1 second respectively.
"Really very happy with the sensations, we continue on the road to Tokyo in the best way. It is the first time that I have won a time trial in an international event ", affirmed the Bogotano, world scratch champion and medalist in the Paralympic Games in Rio 2016.
Two other runners were left out of the medals. In the female category Paula Ossa ranked seventh in category C5, while Juan José Betancourt was fourth in T2, a tricycle for athletes with cerebral palsy.