Mexican cyclists close the Pan American Track with gold. The first shift was for university student Yareli Acevedo Mendoza in the Points race, in which she had an exceptional close that led her to become Pan American Champion.
Yareli was very motivated after she this Monday she also won a gold medal at Madison. She now she left Canadian Maggie Coles-Lyster in second place and Barbadian representative Joseph Amber in bronze.
"I felt tired from the tests the day before, but I also felt the responsibility to represent the country in the best way, wearing the tricolor makes me take out the puma claw that I have inside."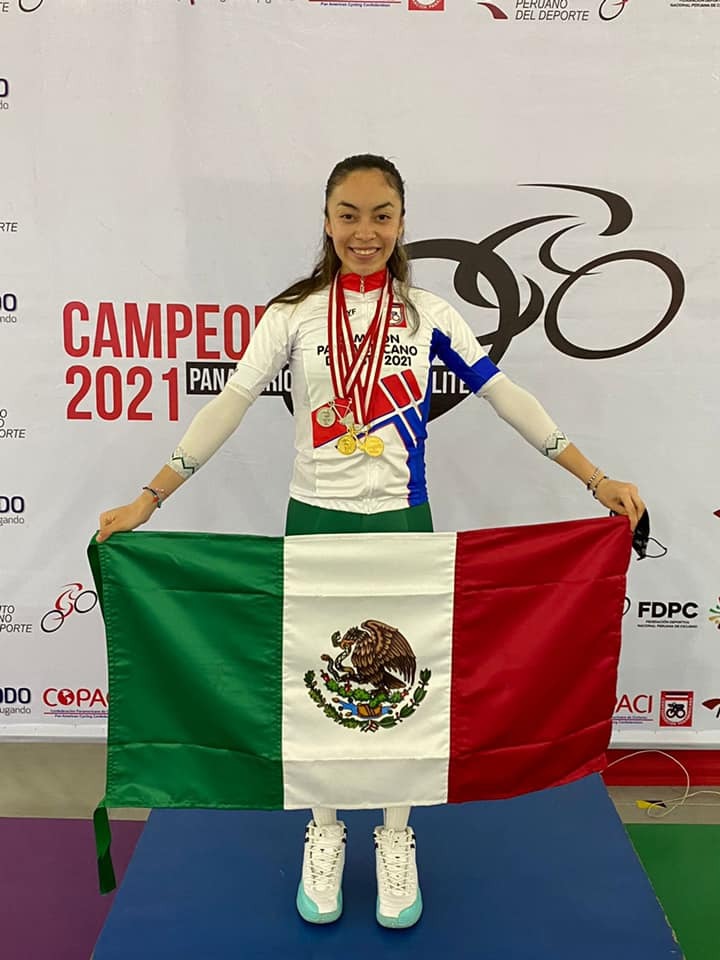 The student from the Faculty of Administration added, "I was looking at the score table I was going in 2nd and then 3rd and when analyzing the table in the penultimate sprint I said it is the last one, we are going to top it off, since it gives double points, and without a doubt I fought it with all the strength I had left and I won, I'm happy ".
To celebrate her birthday, sprinter Yuli Verdugo did the same when she won the Keirin event, in which Colombian Martha Bayona won the final photograph and her compatriot Juliana Gaviria was in third place.
Demonstrating that there is a lot of quality in young Mexican cyclists, the duo formed by Ramón Muñiz and Jorge Peyrot made a race in the Madison and displaced the elite runners of Colombia (Brayan Sánchez-Juan Esteban Arango) and Chile (Antonio Cabrera-Felipe Peñaloza).
Juan Carlos Ruíz competed in the kilometer and could not resist the desire to get on the podium, this time he won the bronze medal, another national talent that will give much to talk about. Only Colombians Kevin Quintero and Santiago Ramírez could defeat him, gold and silver, respectively.
In this, the last session of the Pan American Track Cycling, the Mexican National Anthem was heard on three occasions thanks to the excellent results of cycling in our country, which achieved 5 golds, 6 silvers and 5 bronzes of the general medal table that turned them into runners-up in the continental fair, behind Colombia (15-8-4).
Yolanda Bueno Benet
All results