The Colombian national track team finished their participation in the I Junior Pan American Games in Cali-Valle 2021 with the highest level. The great performance resulted in ten gold and three silver medals, medals with which they closed their participation in the Alcides Nieto Patiño Velodrome in Cali this Monday.
On the last day of competition, the locals added three gold medals that positioned him as the supreme winner of the general podium of the discipline. Behind the coffee country was Mexico, with two golds, seven silver and one bronze. Finally, Argentina placed third with a subtitle and six third places.
The team pursuit, the men's branch, was in charge of opening the medal table on the afternoon of the last day of competition. The quartet made up of Juan Esteban Guerrero, Anderson Arboleda, Julián Osorio and Juan Pablo Zapata achieved the gold medal by beating the Mexican delegation with a time of 3: 59.548 minutes by 4: 04.636 their rivals.
"We are too happy and proud, it is a triumph for all of you, also for our trainers, masseurs, mechanics and doctors. We set the track record, a quartet with a new generation, new friends, the truth is that we are very happy and with all the motivation to continue working next year, "said Valle del Cauca rider Juan Pablo Zapata.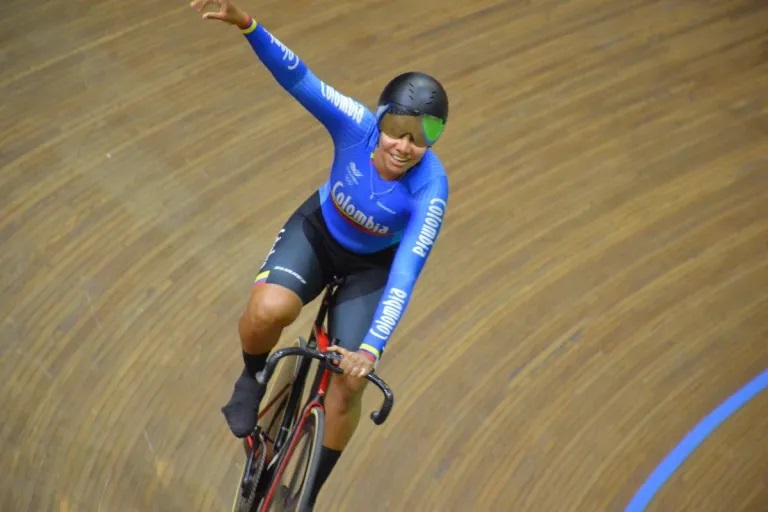 The excitement continued in the women's individual speed with Marianis Salazar, who added her third gold medal in the contest after defeating the Mexican María José Vizcaíno in the test. The runner from Antioquia Yarli Mosquera did not have the same luck as she lost the bronze in the same test with the Argentine rider Natalia Vera.
As for the male keirin, the Barranquilla runner Cristian Ortega added his third golden metal, after his triumphs in individual and team speed. In this way, he was proclaimed as the runner with the most gold awards in track cycling at these I Junior Pan American Games 2021.
On his part, the Antioqueño rider Juan Esteban Arenas was fourth in the same test after losing the packaging at the hands of the Argentine Lucas Vilar and the Mexican Juan Carlos Ruiz who took the silver and bronze medals, respectively.
Thus ended the track cycling tests of these Junior Pan American Games (previously MTB and BMX had done it), so that only remains the road cycling disputes, from December 1 to 3 in Guadalajara de Buga.
By: Colleen Jaimes, Mundo Ciclístico Magazine