With an outstanding performance from Colombia: gold in the 500 meter time trial for Martha Bayona and silver for Kevin Quintero in keirin, the third competition date of the Track Nations Cup closed for America, which is being held until this Sunday in Glasgow, United Kingdom. United.
In a formidable performance, Martha Bayona won this Saturday in one of her favorite tests: the 500-meter time trial, thus obtaining her second medal in the contest, since she had previously finished with bronze in the individual speed.
The Colombian clocked 33.473 seconds, beating the Italian Miriam Vece (silver), and the Dutch Kyra Lamberink (bronze). While another Colombian representative, Marianis Salazar from Barranquilla, was left out in the qualifying rounds, after finishing in 15th place.
Minutes later, the South American team collected the fourth medal at the Sir Chris Hoy velodrome, thanks to the legs and drive of Kevin Quintero, silver in the Keirin, only surpassed by the Dutchman Harrie Lavreysen. The test podium was completed by Australian Matthew Richardson, who crossed the finish line 0.197 seconds behind the winner.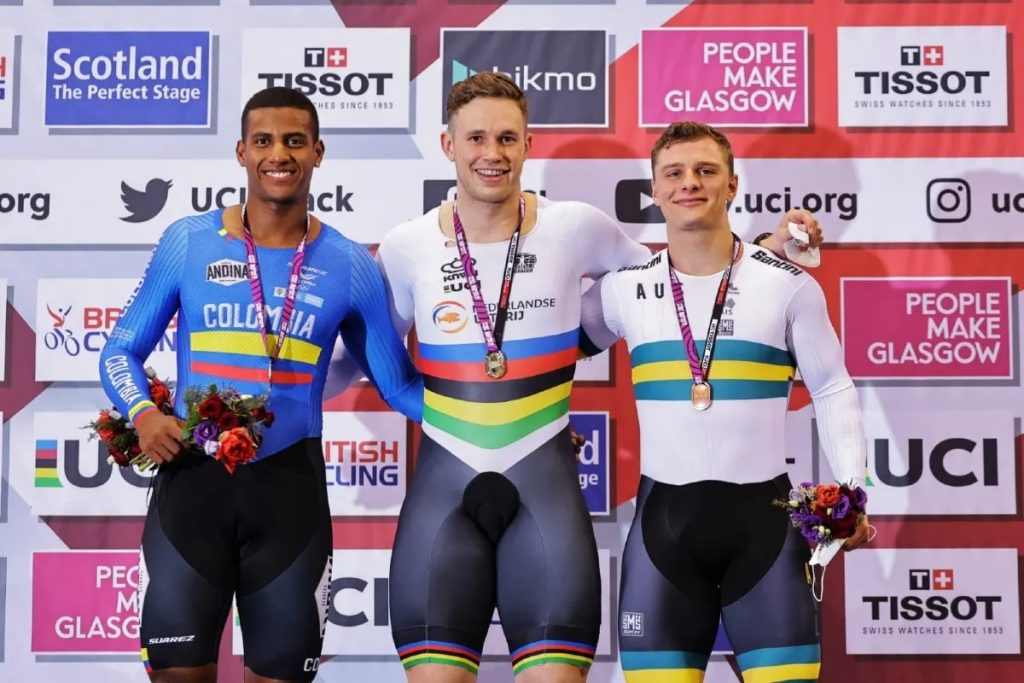 Colombia is fourth in the general medal table with two titles, one silver and one bronze, while the French team leads the tournament with three golds and three silvers.
The forty participating teams will continue the competition this Sunday, on the final day of the event, and for Colombia they will seek new prizes Kevin Quintero and Santiago Ramírez in the men's speed test, Juan Esteban Arango in the omnium and with Martha Bayona and Juliana Gaviria in the female keirin.