The Colombian men's BMX team made history in the seventh stop of the World Cup, which was played in Sakarya, Turkey, by conquering places 1-4 in the men's elite category; while the double Olympic champion Mariana Pajón finished with bronze among the ladies.
It was the penultimate date to define the winners of this BMX circuit, which will conclude this Sunday on the Turkish stage itself. In an unforgettable day, the Colombian bike riders took the podium with Diego Arboleda, Vincent Pelluard and Carlos Ramírez, in that order, while Mateo Carmona finished fourth.
For the first time in history, three representatives of the country in the elite men's category achieve a result like that in an international event of the International Cycling Union (UCI), which on this occasion was hosted by the new supercross track in Sakarya, in Turkish territory. .
For Arboleda, a World Cup medalist in the 2020 season, it is his first victory in the prestigious eight-phase event, which rewards the best rider of the season. Similarly, Vincent Pelluard celebrated his first podium in the elite category, accompanied by Ramírez, winner last weekend.
With the results of the valid seventh, Carlos Ramírez remained at the head of the general classification with 625 points, 35 more than the Swiss Marquard; while Pelluard climbed to third place in the ranking with 542 units.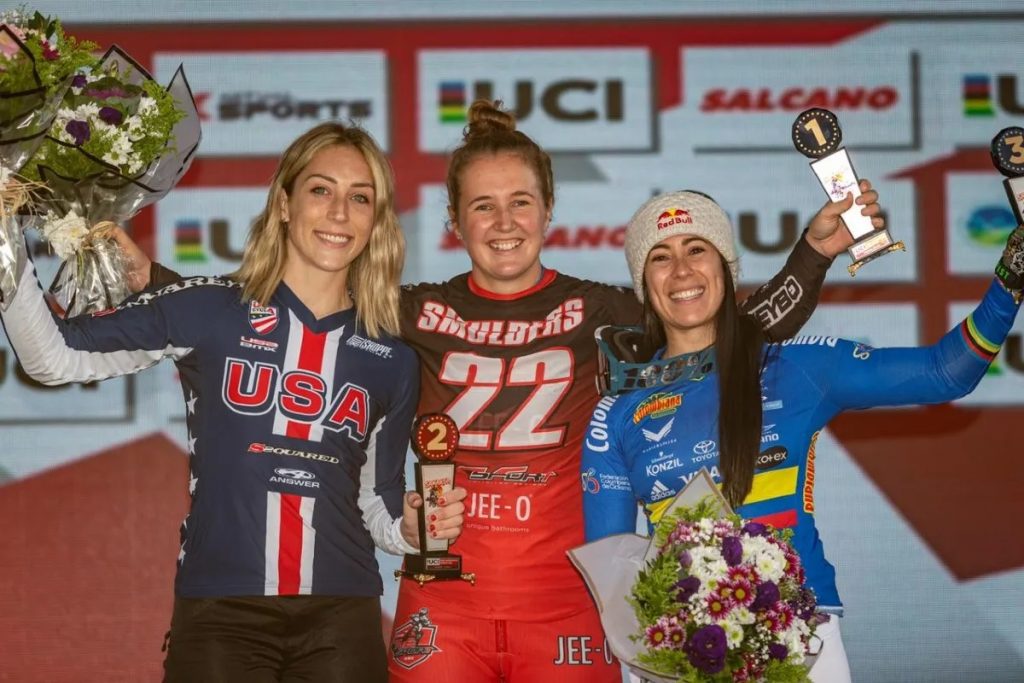 In the case of Mariana Pajón, for the third time in these stages of the BMX World Cup a medal was hung, winning bronze, as escort of the Dutch Laura Smulders and the American Felicia Stancil, gold and silver, respectively.
The Colombian bike rider was redeemed from last weekend's day and with the points achieved she remained the leader of the general classification, with one round to go. The queen of BMX remained in the general leadership. "It was a good race where she expected to be on the podium. Hopefully she can repeat and achieve the goal, which is the title, "said Pajón in statements collected by Fedeciclismo.
In the sub-23 categories, America did not reach medals and the best performance corresponded to the Ecuadorian Domenica Mora in fourth place among the ladies; although the Argentine Francesca Cingolani reserved her third place overall after seven phases.
The eighth valid of the BMX World Cup will be held this Sunday, October 31 at the same track in Sakarya, Turkey.