This Saturday the fourth day of the Pan-American Mountain Bike Championship was held in Catamarca, Argentina, where the Colombian cyclists won two titles, while Mexico and Chile shared the other two golds in dispute, one day before the closing of the the fair.
Colombians Hugo Rodríguez in the junior category, and Angie Milena Lara in the Sub-23, dominated the Olympic cross country (XCO), which took place in the Dique El Jumeal area. In the case of Hugo, he got the first place after finishing the test in one hour, nine minutes and three seconds, with which he surpassed the Argentinians Facundo Cayata (1:09:29) and Matías González (1:10) on the podium. :09), who finished second and third, respectively.
The second gold of the day for the land of the coffee growers came from the hand of Angie Milena Lara, who was crowned champion in the U-23 category, with a time of 1:26:04, nine seconds shorter than that of the Mexican María Flores, and in 1:19 to the Brazilian Giuliana Salvini.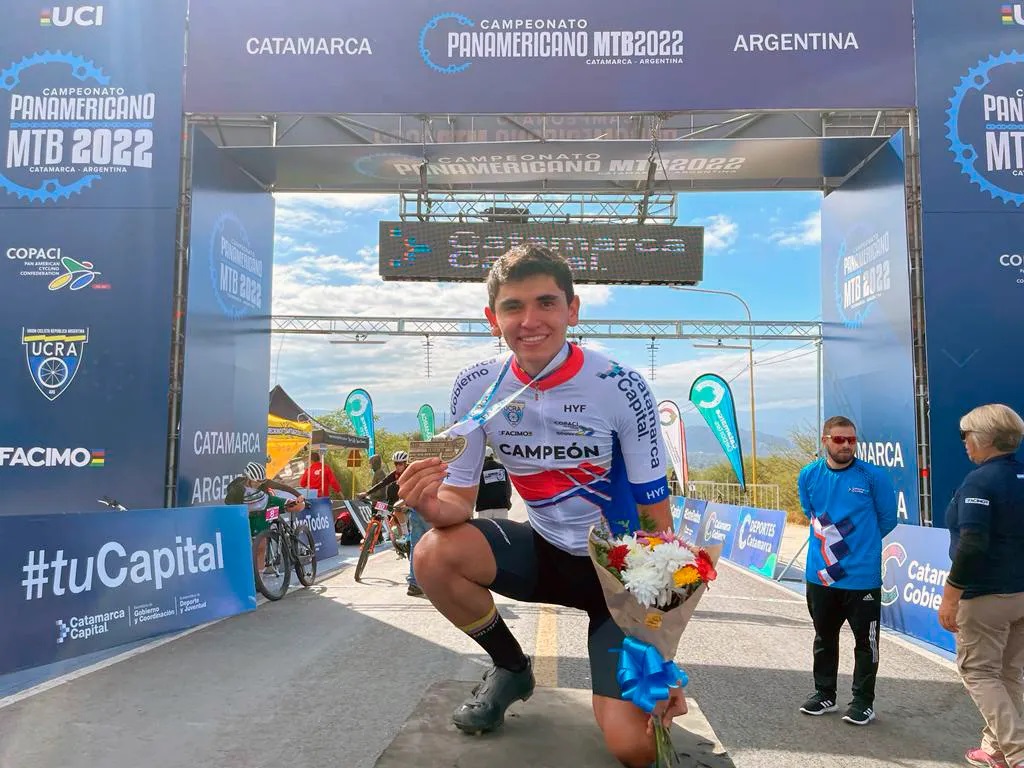 In the U-23 men's competition, the world champion of that category, the Chilean Martin Vidaurre won without major setbacks, ahead of the Brazilians Alex Juniors Malacarne and Gustavo Javier de Oliveira, silver and bronze, respectively.
Finally, Mexico scored first and third in the junior fair for women with Yosselin Morales and Andrea Cerda; while the Chilean Amanda Medina was second. It should be noted that 193 runners started in this test.
This Sunday the competitions will end with the Olympic cross country events (XCO) in the elite category.