With five out of six titles, Colombia made the most of the inaugural date of the Pan American BMX Racing Championship, inaugurated this Saturday, September 10, in Santiago del Estero, Argentina, with the presence of 10 nations and more than 300 riders.
The triple Olympic medalist, the Colombian Mariana Pajón, confirmed that she is still the queen of BMX in the region. This time she climbed to the top of the podium escorted by the Brazilian Paola Reis Santos and Shanayah Howell, from Aruba.
The rider from Antioquia, who has been recovering little by little from her physical discomfort, was once again a great protagonist, dominating the event from start to finish. Mariana retained the title she got last year in Lima, Peru.
In the same elite specialty, but for men, Colombia also sent the save thanks to the legs and strength of Diego Arboleda. The man from Antioquia ratified his excellent moment by winning the highest award on the continent.
The Colombian biker was once again a great protagonist in the event, dominating the heats without problems to win the gold medal and repeat the title won last year in Lima, Peru. The Brazilian Anderson Ezequiel De Souza Filho concluded with silver, while the bronze went to the local Nicolas Exequiel Torres.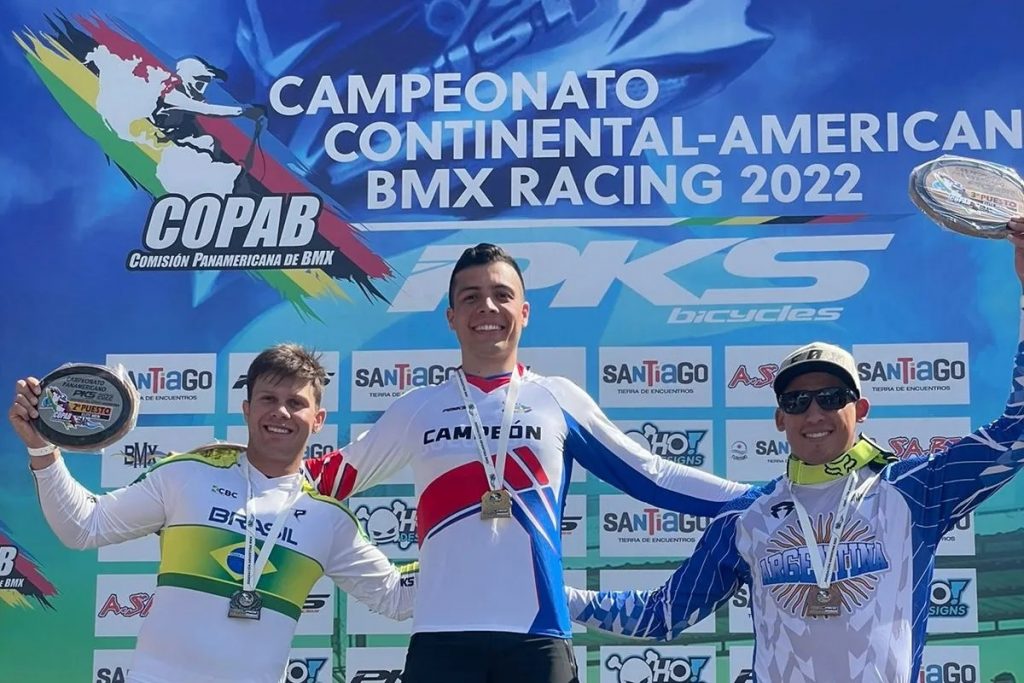 Among the juniors, the Colombians also prevailed in both sexes with brilliant performances by Santiago Santa Moreno and Sharid Fayad Mercado, two young relays who declare themselves admirers of their paradigm in this discipline, Mariana Pajón herself.
The junior silvers stayed in Ecuador through Pedro Benalcazar and Domenica Gissell Mora Cordero; while the third place among the ladies corresponded to another Colombian Isabela Carranza López and in the men the joy went to the host Franco Santiago Molina.
The only category in which the title and medals escaped the strong Colombian squad was the men's sub 23, won by Chilean Mauricio Molina, closely followed by Ecuadorian Cristhian Castro.
Cevallos and the Argentine Emiliano De La Fuente, second and third, respectively.
Finally among the Under 23 ladies, the convincing triumph of the Colombian Valentina Muñoz Vanegas did not detract from the silver performance of the Brazilian Caroline Vitoria Rossi and the bronze of the Peruvian Micaela Ramírez Fernández.
This Sunday, September 11, the Pan American Championship concludes with the Challenger competitions and the 2022 Latin Cup of the specialty.