The Colombian Diego Arias Cuervo contributed the only medal in America in the 2021 Mountain-Bike Marathon World Championship, by obtaining the silver medal in one of the highest level competitions in recent years, won by the German Andreas Seewald.
Arias raised the flag that the 2020 monarch, his companion Leonardo Páez, could not defend due to injury, and his medal this Saturday meant an improvement in terms of what was done in the last edition, when he finished twelfth.

The German Seewald and the Colombian Arias kept a hand in hand after traveling 115 kilometers with 4500 meters of unevenness on the Italian island of Elba. Towards the last lap, both riders went ahead by more than 20 seconds, which increased little by little.

In the final section, the German European champion of this specialty increased his pedaling rhythm and left the Colombian behind precisely in the last unevenness of the test, which meant more than a minute of advantage in a few kilometers.

The German finished the demanding test with a time of 6:02:03, taking 2:24 minutes from Arias, and 5:31 minutes from Portuguese José Dias, who completed the podium. Three of the big favorites, Lars Forster, Andri Frischknecht and Nino Schurter, dropped out over the course of the race and fell short of expectations.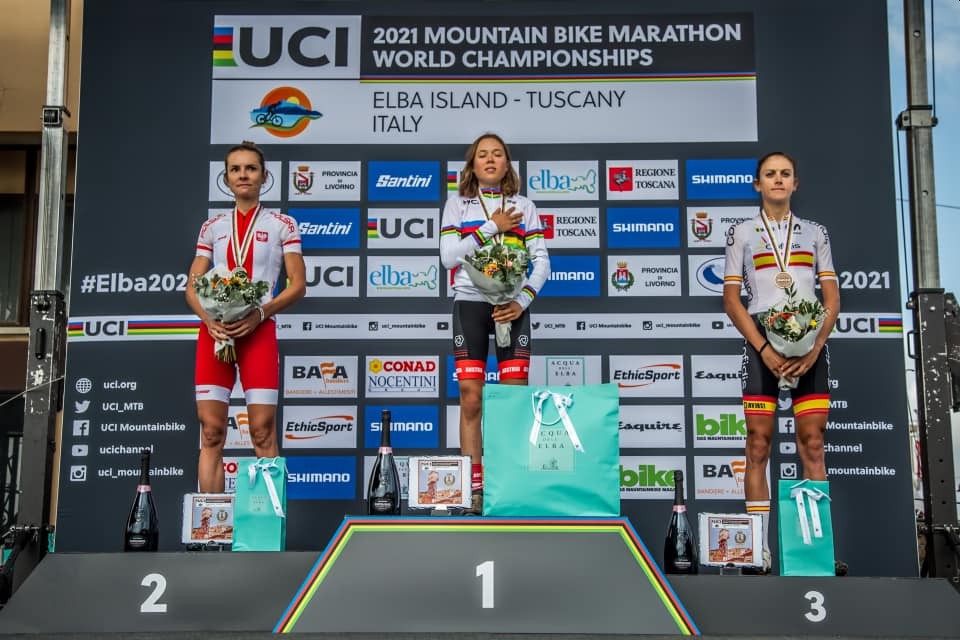 While that was happening in the men's sector, in the women's event, the young 19-year-old Austrian, Mona Mitterwallner, surprised with her triumph after having a perfect season as an under-23. She now she adds an XCM world title in her first attempt in a long and tough career like few others.

After her came the Polish Maja Włoszczowska who, in the season of her retirement, is shining until the last day. With almost five hours of competition in her legs and about seven minutes from the winner, Natalia Fischer, from Spain, reached the finish line.