The Mexican Daniela Campuzano was only surpassed by the Hungarian Blanca Vas Kata, in what many considered a great cycling race on the Zadov mountain, during the Czech MTB Cup, held this Saturday with good international participation.
Campuzano only succumbed to the European in the last lap, after overtaking all his rivals and staying in the lead for more than one lap and near the end of the race, according to a report from colleague Yolanda Bueno Benet on the website www.relevante. mx
Her coach Octavio Vicente Cetto, from the foot of the mountain, commented on the performance of her disciple despite the weather conditions in which the fight was held: "It was a very close competition, a head-to-head between her and the Hungarian. We are in a very cold area, the sun came out for only a few minutes, but with that one is encouraged "
Likewise, she had words of gratitude for the support received from the Mexican authorities. "Daniela's participation was very important because this Cup is UCI class 1. We owe this to the efforts of the Mexican Cycling Federation before Conade ", concluded Cetto.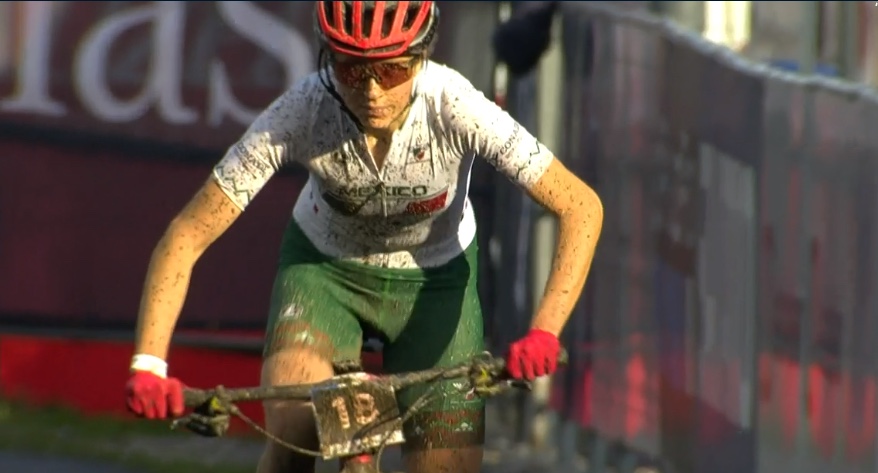 Daniela thus added units for the world ranking of this modality, but we have to wait for the International Cycling Union to update the information. It is also expected that this authority will announce, in the coming days, the places by nations for the Tokyo 2020 Olympic Games. Seven days earlier,
Daniela had placed 17th in the second Mountain Biking World Cup that was held in Nove Mesto, also in the territory of the Czech Republic.
In the men's branch, his compatriot Gerardo Ulloa started with number 27 and was expected to remember his triumph on this same track at the World Cup last year, but he ran quietly and finished in 33rd place out of 40 invited.