Stage 17 of the Giro d'Italia had several ingredients that made it emotional, not only from the point of view of the fight for the general classification, but also from the extra-sports reactions that are registered in the context of the award ceremony.
At the end of the day, which ended with the partial triumph of the Irish Dan Martin, and when the Colombian Egan Arley Bernal was about to answer the usual questions from the media, he received a special visit that moved cycling fans.
Dressed in black and with the trophy that accredits all the winners of the Giro d'Italia, Tonina Pantani, mother of the late cyclist Marco Pantani, approached the Colombian and after the first hug she showed him in the place where the name of his son, who took the title in 1998.
Egan only managed to thank him for the gesture, which was a very strong spiritual coincidence, since he was born on the same day as Pantani, January 13, and is only three days away from achieving the same feat as his idol, who sadly passed away on February 14 from 2004 with just 34 years.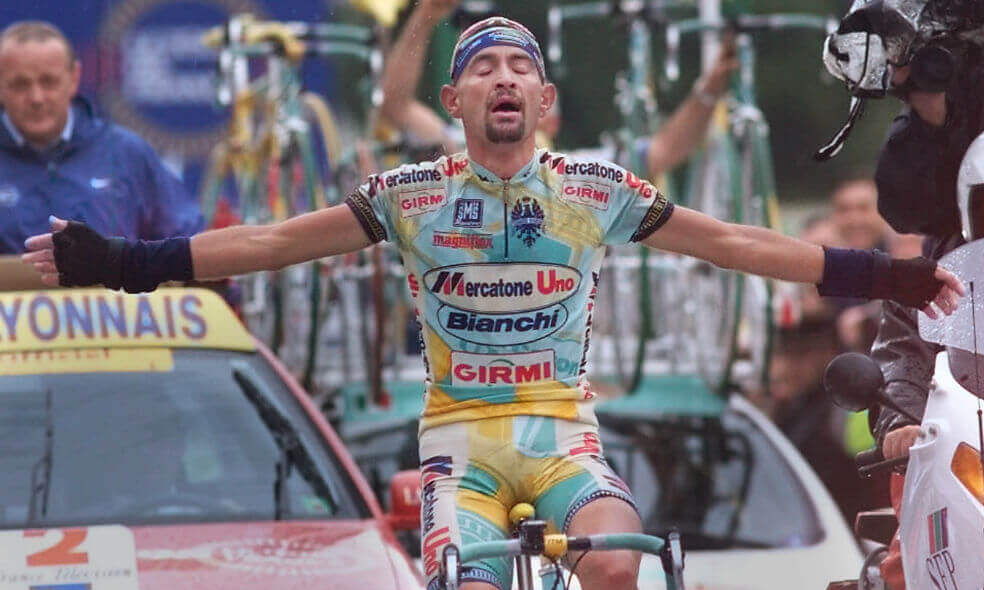 The "Pirate", as he was known, came to conquer the Giro d'Italia and the Tour de France in the same year and many these days remember the style of Egan Bernal with that of Marco Pantani. At the end of the talk between Tonina and Egan, the press recovered the impression of the moment, but the lady could only say in a sentimental voice: "It was like hugging my son."
On May 25, on the way to Cortina d'Ampezzo, Egan heard the name of the famous Italian runner several times. It was an extra boost to keep climbing to the finish line. The Italian fans were shouting Pantani, Pantani! and the Colombian smiled.
The eulogy is written alone, and Pantani remains a legend after his death, 17 years ago. Italy continues to cry for him and sees in Egan Bernal a disciple who follows his way of running. "There were many people on the road shouting Pantani, Pantani, Pantani, I was very happy. He was one of the cyclists that I liked the most, I have a kind of caricature of him in my house, he is the only cyclist I have in my house. For me he was a great cyclist, we were born on the same day. There is something special in the comparison with him ", acknowledged the South American rider from INEOS Grenadiers.