With the arrival of a good part of the delegations this Wednesday, the cycling environment is taking over Lima, Peru, venue since Friday of the Pan American Track Cycling Championships, which will also distribute quotas for the Pan American Youth Games in Cali, Colombia , in coming December.
Under the technical direction of the Olympic gold medalist Walter Pérez, the first to arrive were the Argentine representation, a roster made up of Maribel Aguirre, Antonella Leonardi, Valentina Luna, Milagros Sababria and Natalia Vera; while the men include Leandro Bottassio, Tomás Contte, Juan Ignacio Curuchet, Lukas Dundic, Rubén Ramos, Iván Ruiz, Franco Victorio, Lucas Vilar.
Another entourage that is already on Lima soil is the Guatemalan national speed team, with cyclists Brandon Pineda, Luis Cordón and Nicole Rodríguez Hacohen, all under the technical direction of Alejandro Padilla.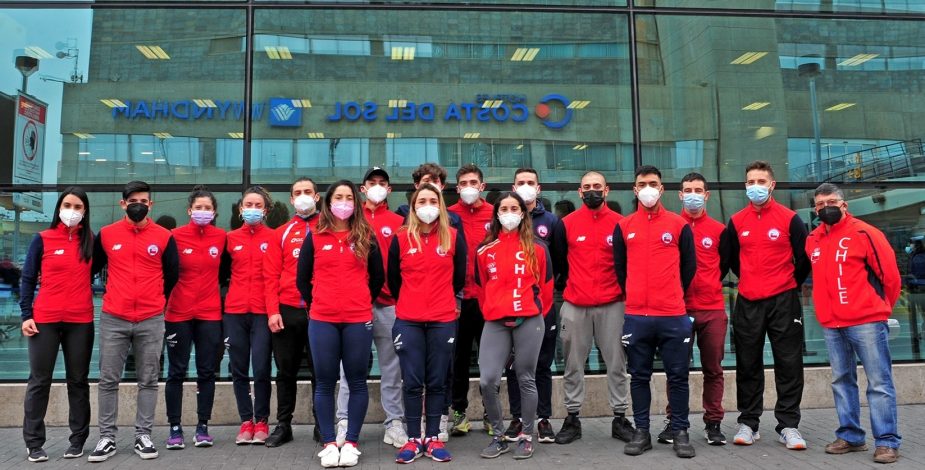 An important commitment is also made by the Chilean national cycling team, which landed with 17 representatives, elected after a primary process carried out from May 20 to 27, in which 34 athletes participated.
Afterwards, those selected trained in Santiago de Chile facing the specific demands of the cycling events that they will run in Peru. As explained by its directors, this work was done this month at the Peñalolén Velodrome, always maintaining the sanitary restrictions and protocols resulting from the coronavirus pandemic.
Highly anticipated was the arrival of the Colombian delegation, which brings a team of 17 athletes in which it mixes youth and seniority and aims to appear in the group events at the Pan-American Cycling Championship to be held at La Videna velodrome.
Coach Andrés Felipe Torres told the sports page PaisaDeportes that Colombia will focus on seeking medals in the points test, the madison, the team pursuit and the individual pursuit. For this they will be Brayan Sánchez, Juan Esteban Arango, Julián Osorio Henao, Jordan Parra and Brayan Gómez.
For their part, in speed, the Colombians will be led by Kevin Quintero, who is looking for the optimal point to compete in the Tokyo Olympics. "We are hungry to run," said Quintero, who recalled that the pisteros have not run internationally for practically a year and a half.
Also on the roster are Marianis Salazar, multiple junior Pan American champion in speed; Julián Osorio, Yarli Mosquera and the talented Lina Rojas and Marcela Hernández, recent protagonists of the podium in the time trial of the National Road Championship.
In Lima, 164 athletes from 20 countries will meet, who will seek to obtain the highest distinction of the continent in the elite category, in addition to seeking quotas for the next Pan American Youth Games, which will be held in the Colombian city of Cali between November 25 and on December 5 of this year.