Guanajuato cyclist Heriberto Quiroz, who rides with the Start juniors team led by Mauricio Frazer, made his dream come true this weekend in Belgium, when on Saturday he felt a little closer to the gods of Olympus by winning his first competition in Europe. and climb to the top of the podium.
"El grande", as his countrymen call him in Purisima del Rincón, starred in the decisive breakaway together with the local Justin Picoux in the Zwevelgem Kappaert race, which consisted of 90 kilometers, divided into nine 10-kilometer laps. The start was taken by 105 cyclists of different nationalities. The closing of the competition was photography in favor of the Mexican.
The youthful Heriberto jumped from Juan Coronado's team, the Tennis Starts and now he begins to give the desired results in the old continent, thanks to the support of his sponsor, his municipality, his Association in Guanajuato and of course his family.
To show that his victory is resounding and with high spirits, both his and his team, they held a great competition on Sunday in which they were protagonists from the beginning.
Heriberto returned to the podium, this time in second place in the 94-kilometre Dumo Project Grand Prix race, which was held in the Belgian town of Heulle. His teammate, the Uruguayan Pablo Bonilla, was nowhere near the podium when he finished in fourth position.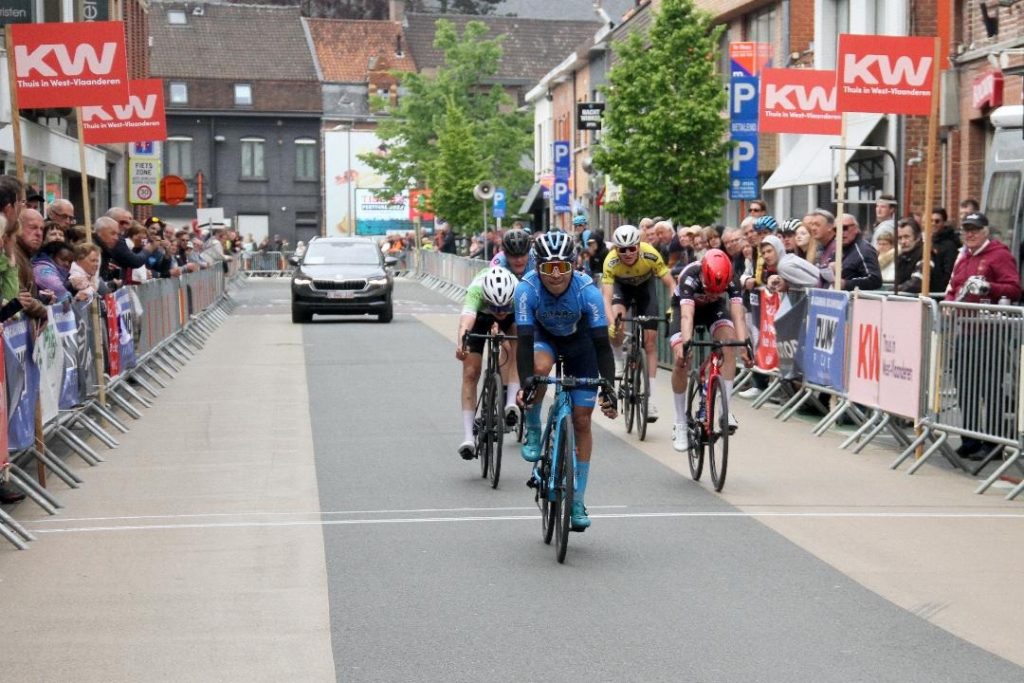 Por Yolanda Bueno Benet