The third stop of the UCI Nations Cup concluded this Sunday with the victory by nations for Italy (5-4-0), while America made itself felt with four medalist nations among the 11 that could climb the podium, with the greatest dividends for Trinidad and Tobago and the United States (3-0-0), Colombia (2-3-6), and Mexico (0-2-1).
The local Martha Bayona completed her three medals at the Alcides Nieto Patino velodrome on the closing day, by winning the gold medal in the Keirin, in a close sprint that left the New Zealander Ellesse Andrews with silver and the Dutch Shanne Braspennincx in bronze.
Bayona's great performance, he began with silver in the speed, then climbed to the top of the podium in the 500 meter time trial with a time of 32.952 seconds and won his second gold to add three medals in total.
The Colombian trackwoman won the tenth medal in the contest for the tricolor delegation, which was extended minutes later when Juan Esteban Arango finished third in the Omnium.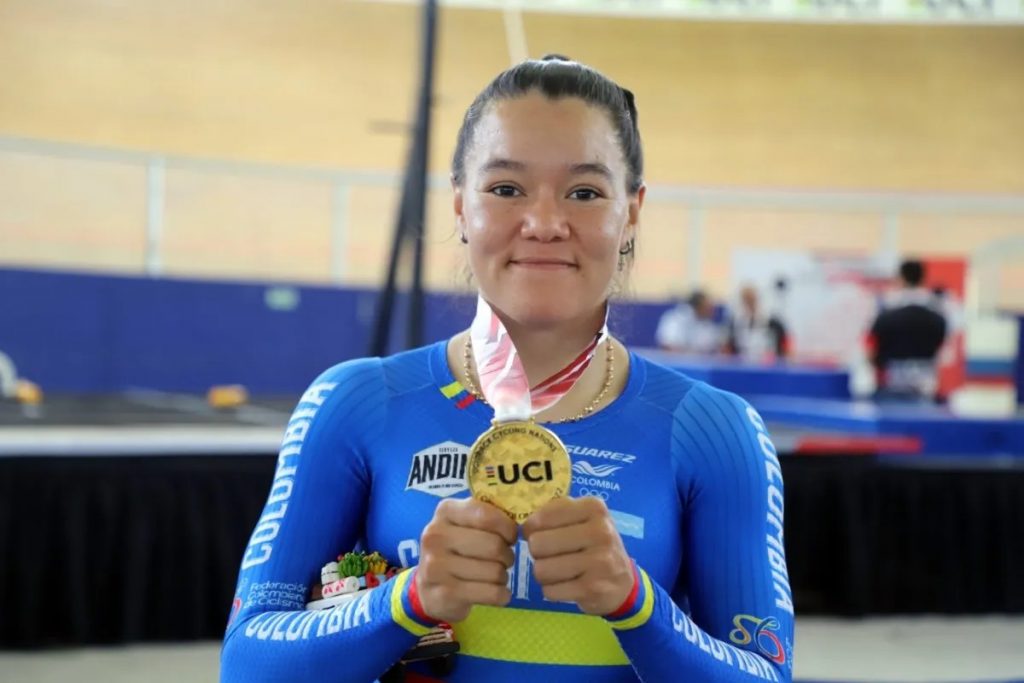 The Italian Matteo Donega won the gold with 116 points in that specialty, three more than the Colombian, taking the gold medal in the tightest final of the entire event for being better positioned in the final sprint. Indonesian rider Bernard Benyamin Van Aert took the silver medal.
The men's speed ended with the surprise victory of Trinidadian Nicholas Paul in two heats against a Harrie Lavreysen who until then was as overwhelming as ever: with 9.461 in the 200 he broke the track record, in the semifinals he defeated Cristian David Ortega, that surprised again reaching as high as he did in Glasgow when he won the kilometer. But Paul had already shown his strength in the kerin, despite coming out of an injury and first beat Jeffrey Hoogland and then the aforementioned Lavreysen.
Finally, the female madison opted from the beginning between Italy (Letizia Paternoster-Francesca Selva) and the United States (Jennifer Valente-Colleen Gullick), although as the test progressed New Zealand (Michaela Drummond-Ella Wyllie) began to have the same leadership.
However, it was the Americans who were opening the gap in the second part of the race, only with the sprints although they were tempted to try to go for the lap. In this way, 48 for the North Americans, with 35 for the Europeans and 29 for the Oceanic ones, who could not complete their comeback by winning the last sprint that would have given them silver.