The Venezuelan Llibeth Chacón, from the Merquimia Proyecta Team, won this Tuesday in the sprint of the initial stage of the Women's Tour of Colombia and is the first leader of the race, which will be held until Sunday on the roads of the Andean country.
The 29-year-old cyclist stopped the clock in two hours and 17 seconds after traveling the 85.3 kilometers of a flat section starting in Villavicencio, the departmental capital of Meta (center), and arriving in the town of Puerto López.
Chacón won the arrival of the Chilean Aranza Villalón, champion of the 2019 edition and runner of the Avinal-Carmen de Viboral, and the Colombian Lina María Rojas (RCN TV-Tour and Nativa) who were second and third, respectively.
The Ecuadorian Myriam Núñez (Liro Sport-El Faro), one of the favorites for the title and current champion, was seventh when she reached two seconds behind the winner, while Ana Cristina Sanabria (Colombia Tierra de Atletas), winner of the first three editions (2016, 2017 and 2018), arrived with the batch and was ranked 25.
In a fraction without many surprises and with some escape attempts that did not lead to greater danger to the peloton, the main batch controlled in the epilogue of the day, before the Menegua stop and allowed the strongest to play the victory.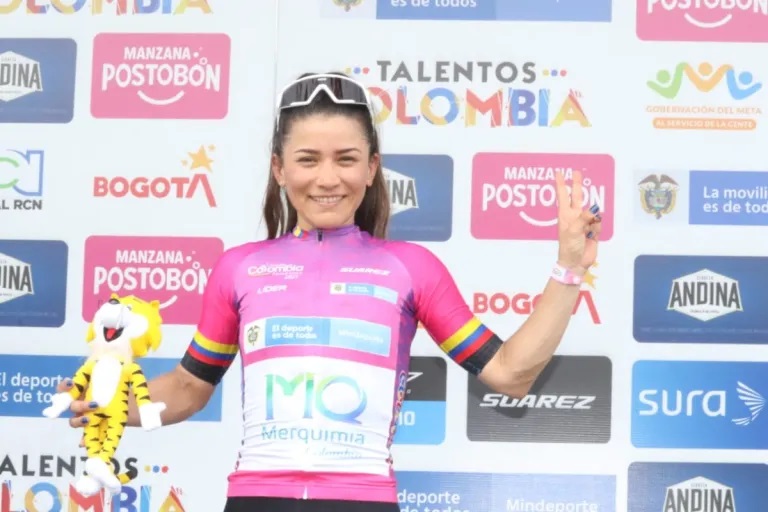 A sunny day came down, the day began in the Parque Fundadores de Villavicencio, where 170 runners from 31 teams took the start at the start of the sixth edition of the women's race. One of the protagonists of the fraction was Katherin Montoya (Colnago) by winning all the special sprints of the first stage.
This Wednesday, September 29, the second stage of the 6th edition of the Vuelta a Colombia will take place, which will take riders from Villavicencio to Lejanías over 119 kilometers.
Tour of Colombia 2021 (2.1)
Results 1 | Villavicencio – Puerto López (85.3 km)
1 Lilibeth Chacón * Venezuela Merquimia Proyecta Team 2:00:19
2 Aranza Villalón * Ecuador Avinal-Carmen de Viboral ,,
3 Lina María Rojas RCN TV-Tour and Nativa ,,
4 Elizabeth Castaño PAD Team ,,
5 Jennifer Ducuara Colombia Land of Athletes GW Shimano ,,
6 Camila Valbuena Colombia Land of Athletes GW Shimano ,,
7 Myriam Núñez Liro Sport-El Faro ,,
8 Natalia Franco Soltec-Team IMR ,,
9 Andrea Ramirez * Mexico Sistecrédito GW ,,
10 Catalina Gómez Supergiros-Manizales Mayor's Office
Oficial results: https://www.copaci.org/wp-content/uploads/2021/09/resultVCOFL20211.pdf