This Saturday the third and final stages of the Vueltas a San Juan were lived in the Women's and Junior categories, which left the triumphs in the general classification to Magali Balmaceda and Fabrizzio Crozzolo, respectively.
In a tremendous comeback after a fall and riding injured, the San Juan cyclist Magali Balmaceda was able to recover enough time to become the women's Vuelta a San Juan champion in what was a very close competition in the last stage, finally won by Anabella Ruiz from the team (Italian Group) with 2h 31m 42s and finish in Caucete before a real crowd.
The segment was very hard for the entire peloton and was quite eventful, where the Italian Group was left with 1-2 of the stage since Ruiz's escort was María Fernández from the same team, while María Prezioso from Braguette 3 de Febrero completed the podium, in a phase that had all the seasonings, but finally the young Magali Balmaceda was able to proclaim herself the fair champion.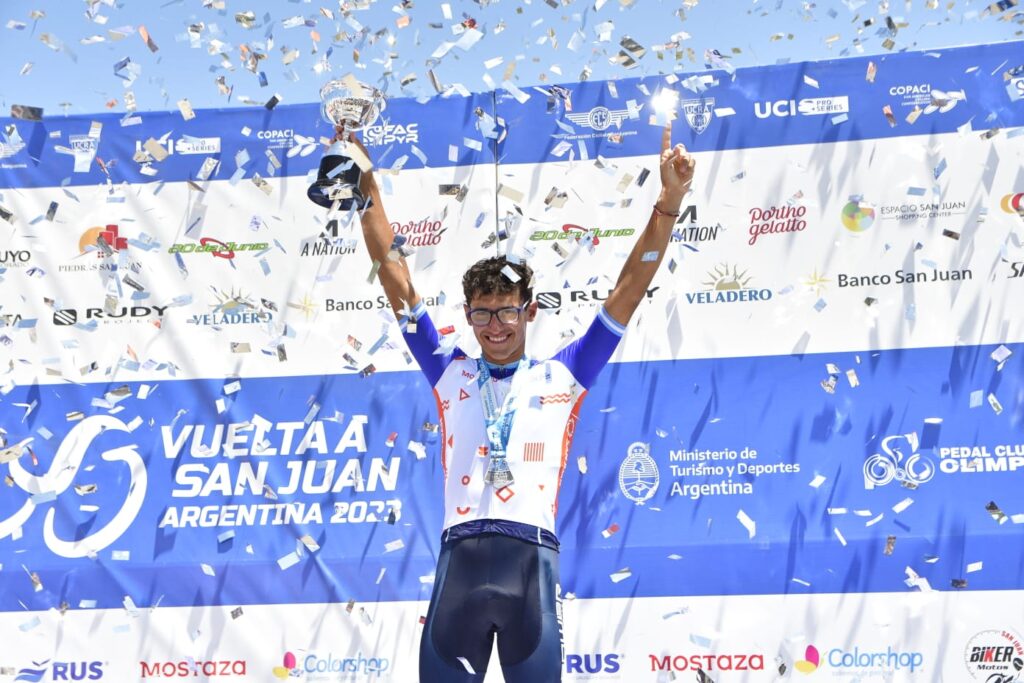 For his part, in the Vuelta a San Juan Junior, the young cyclist from the province of Chubut, Fabrizzio Crozzolo, became champion, after finishing third in the last stage of 92.1 km and which finished in front of the terminal of Caucete bus.
The partial victory this Saturday was achieved by Facundo Castro, from San Juan, who completed a spectacular race and crowned it by beating Juan Pablo Pérez in the sprint and the Junior Vuelta Champion Fabrizzio Crozzzolo, who completed the stage podium.
Women's Tour Classification of Stage 3
1.- Anabella Ruiz (Italian Group) 2h 31m 42s
2.- María Fernández (Italian Group) m/t
3.- María Prezioso (Braguette February 3) m/t
Women's Round Final General Classification
1.- Magalí Balmaceda (San Juan) 7h 33m 01s ((Champion))
2.- Nelismar Gomez (Rower San Luis) +17
3.- Carolina Perez (Rower San Luis) +17
Junior Tour Stage 3 Classification
1.- Facundo Castro (San Juan) 2h 11m 55s
2.- Juan Pablo Pérez (Córdoba) m/t
3.- Fabrizzio Crozzolo (Chubut) m/t
Tour Junior Final General Classification
1.- Fabrizzio Crozzolo (Chubut) 6h 38m 53s ((Champion))
2.- Diego Rojas (La Rioja) +14
3.- Juan Pablo Pérez (Córdoba) +15