Mariana Pajón and Diego Arboleda became champions this Saturday in the Pan American BMX Championship that takes place in Lima, the city that on Sunday will host the South American event of this popular modality within cycling.
The continental event, which returned after a long recess forced by the pandemic, was marked by the participation of various countries around the continent.
Colombia, on the day of this Saturday, closed its participation with three golds, one silver and two bronzes, demonstrating continuity in the work carried out during the final of the valid World Cup held in Sarkaya, Turkey.
Mariana Pajón, general champion of the World Cup and medalist in the Tokyo 2020 Olympic Games, was once again the best pilot on the continent, defeating her teammate Andrea Escobar, who finished second, and the Brazilian Priscila Stevaux, in the grand final. it was third.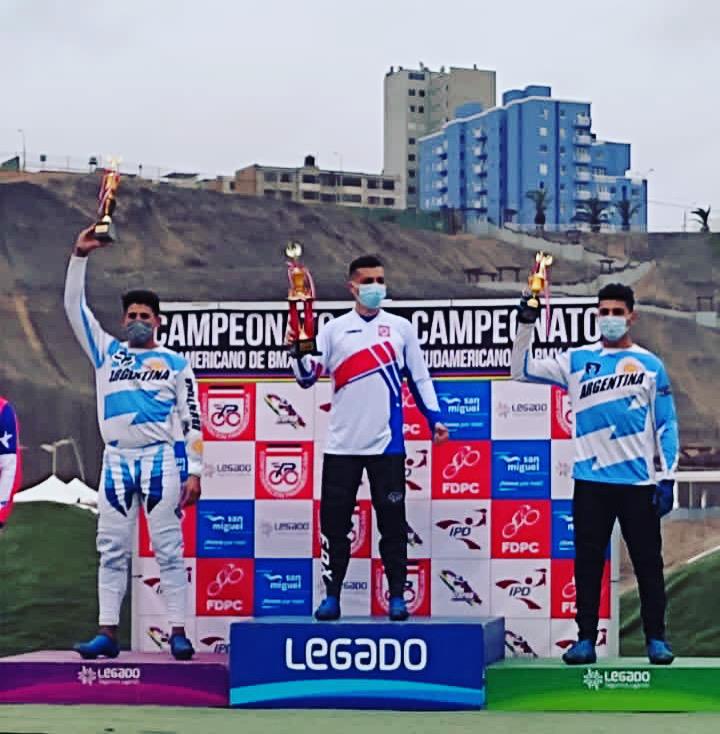 The queen of BMX dominated the series from end to end, as did Diego Arboleda, who was in first place in his category above the Argentines Exequiel Torres and Gonzalo Molina.
In the junior female branch, Manuela Martínez was the big winner, followed by the Ecuadorian Doménica Mora and the Colombian Isabella Carranza. For its part,
This Sunday the competition that takes place on the Supercross track in Lima (Peru) will end with the South American Championship.