The most select of the national BMX will meet again in Antioquia territory this Saturday, December 4, on the occasion of the last valid of the Antioquia Cup, which will feature the participation of the best bike riders in the country on the Antonio Roldan Betancur track.
Among the athletes who will participate in this department, the presence of Mariana Pajón, recent general champion of the Supercross World Cup and Diego Arboleda, continental champion and winner of the penultimate world phase played in Turkey, stands out. Also present will be Mateo Carmona, Vincent Pelluard, Juan Camilo Ramírez, Manuela Martínez among others.
The contest, which will be divided into two competitive blocks, will have a parade of stars with the triple Olympic medalist, the historical ones from the World Cup, the continental champions, the recent winners in the Junior Pan American Games and the best of regional BMX. The appointment will begin at 8:00 a.m. and the second block, you will see the action starting at 1:00 in the afternoon.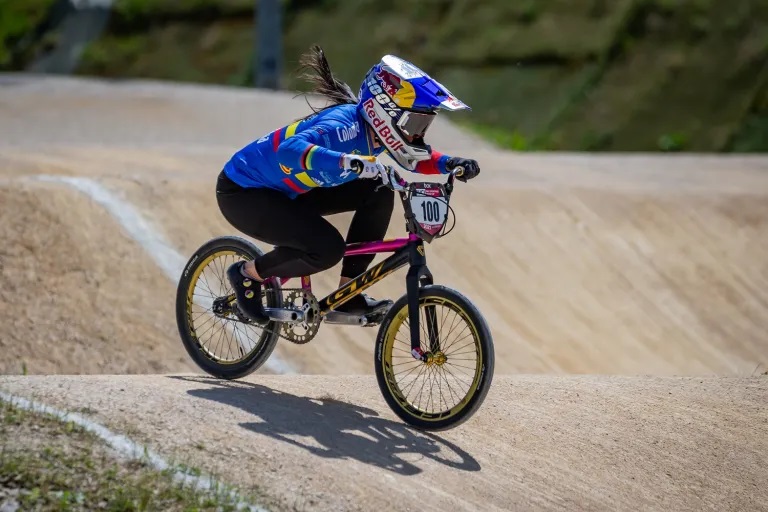 The competition that has been throughout 2021 in Bello, Itagüí, Envigado, El Carmen de Viboral, Santa Fe de Antioquia and Amalfi, will gather this weekend on the Antonio Roldán Betancur track, a total of 765 bike riders, from different skill levels in specials, challenger, elites ladies and men.
The best exponents of national Bicicross will be present at this start of the season on the Antonio Roldan Betancur track.
In the initiation categories, 325 athletes, from the different levels of the seedbeds, will meet in an event that this time will have the participation of representatives from Cundinamarca, Norte de Santander, Risaralda, Atlántico, Meta, Nariño, Boyacá, Valle ; as well as future BMX champions Antioquia, Lobos del Aire, Panthers Bikes, Qhawana, Los Pumas, BMX Sabaneta, Stars Riders, The Bears, Lycans, Saltamontes, Fundadora de Pueblos, Bacalaos and Frontino.
Source: BMX Antioquia