As if to assert itself as one of the cycling powers of America, Mexico snatched two titles from Colombia on the penultimate date of the Elite Pan American Cycling Championship, which is based at the VIDENA velodrome in Lima, capital of Peru, with an excellent organization.
The Victoria Velasco-Yareli Acevedo binomial with 73 points took the crown in the difficult test of the Madison, while in the second box was the Colombian couple Jessica Parra-Yesi Dueñas with 65 points, while the Ecuadorian duet Dayana García-Mirian Núñez finished with bronzes and just 16 points.
From the difficult test of the omnium, the second continental champion for the Aztecs would arrive, when Ricardo Peña defeated Colombian Juan Esteban Arango by just one line (156 to 155), while taking ten units away from Argentine Tomás Conte, who rose to the podium as third.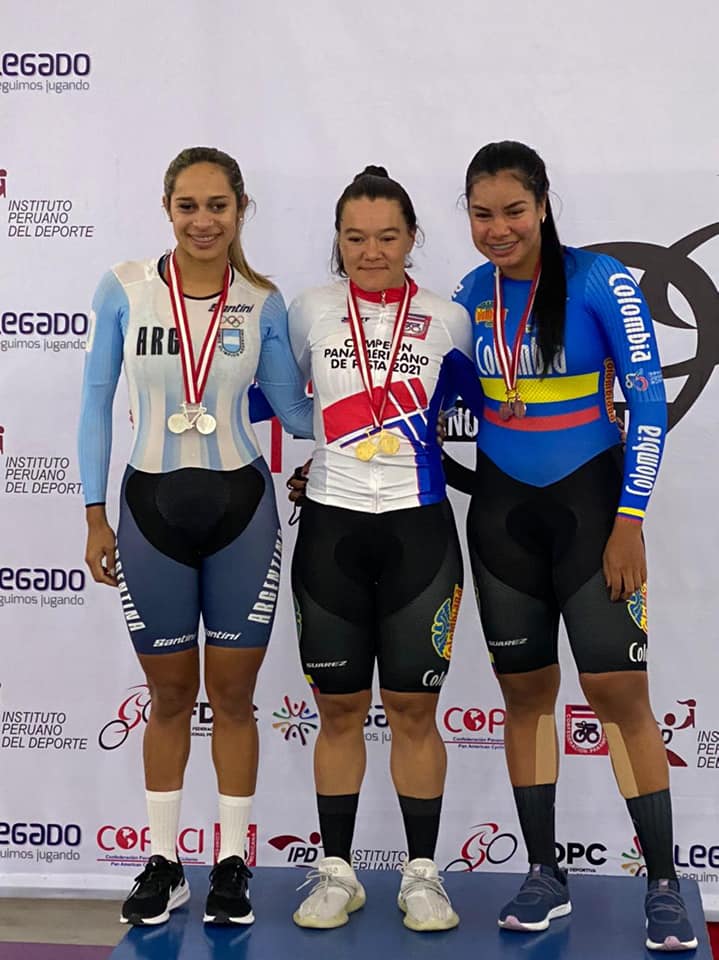 Of course, the day of this Monday also left a lightning test such as the 500 meters time trial, in which the first three achieved speeds above 50 km / h but the order was as follows: Martha Bayona (COL) 33.902 seconds and 53.094 km / h; Natalia Vera (ARG) 34,765 and 51,776 km / h; Marianis Salazar (COL) 35,699 50,421 km / h.
As for the athlete with the most titles in this continental tournament, Colombian Lina Hernández beat Mexican Yarelis Aceverdo in the gold match and has added four since she arrived in Lima, while another Colombian Jessica Parra was bronze ahead of Canadian Maggie Coles-Lyster.
The third title of the date for Colombia, which allowed to reach 14 in the medal table, was reserved for speed (m), where Kevin Quintero and his teammate Santiago Ramírez argued until finishing 1-2 in two sprints. For the bronze, the Mexican Edgar Verdugo won, who beat Argentine Leandro Botazzo in two sprints.
Now behind the coffee growers (14-5-3) in the medal table is Mexico (2-6-4) while Trinidad and Tobago (1-1-2) is third. This Tuesday the fight with the last five finals concludes. So far, ten nations of the 20 participating have been able to climb to the podiums.
All results: