With legs, intelligence and heart, the Mexican pairs of Victoria Velazco-Yareli Acevedo and Jorge Adrián Peyrot-José Ramón Muñiz took over the Madison tests of the I Junior Pan American Games, broke the Colombian dominance on the track and reached two tickets for the Pan American Games in Santiago de Chile 2023.
The female couple, by adding 33 points, was the first to achieve it in the morning in a strong fight against the pairs of Colombia (Lina Mabel Rojas-Lina Marcela Fernández) and Chile (Catalina Soto-Scarlet Johana Cortés), silver and bronze , with 32 and 25 units, respectively.
A lot of tactics, correct timing and perfect packaging allowed Velazco-Acevedo to win four of the eight sprints, in a test in which from very early on it was known who were the teams that would fight for the podium, since Ecuador, Uruguay, Cuba and Brazil they withdrew after the first laps due to falls and disqualification.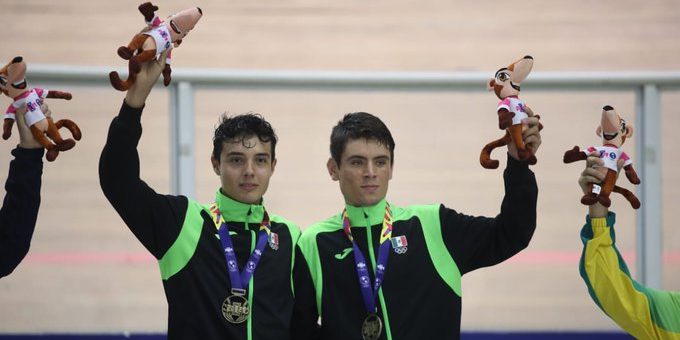 In the case of men's gold, Peyrot-Muñiz's dominance was overwhelming, winning eight of the ten scheduled sprints and accumulating 61 points, unattainable for his rivals in Chile (Cristian Ignacio Arriagada-Felipe Benjamin Pizarro) with 29 cards and Brazil (Augusto Gonzeli-Pedro Volpato) with only 19 lines.
It was striking that the men's Madison was the only event in which Colombia went without medals, as its duo finished eighth among 11 participants. Mexico became the queen of this Olympic specialty and broke the dominance of the hosts at the Alcides Nieto Patiño velodrome, in which they added 10 crowns.