In a weekend full of competitions, the Pan American MTB Championship was held, in the Marathon (XCM) modality, in the municipality of Santa Rosa de Cabal, in Colombia, where the hosts Mónica Calderón and Juan Fernando Monroy prevailed, in the elite category.
Calderón won the gold medal in the women's section with 24 participants, while Monroy did it in the men's branch with 76 runners. The event was attended by competitors from Ecuador, Brazil, Chile, the United States, Costa Rica and Colombia.
The woman from Antioquia used 3 hours 36 minutes 52 seconds for the 72 kilometers that the test had and was escorted on the podium by the Ecuadorian Michela Adriana Molina (3:45:08) and the Colombian Juliana
Mojica (3:58:34).
For his part, Monroy from Valle del Cauca registered a time of 2 hours 57 minutes 4 seconds and surpassed his compatriot Jhónatan Botero, silver (2:58:28) by more than a minute. The third box was for the Chilean Sebastián Gesche, who came 3:22 behind the champion.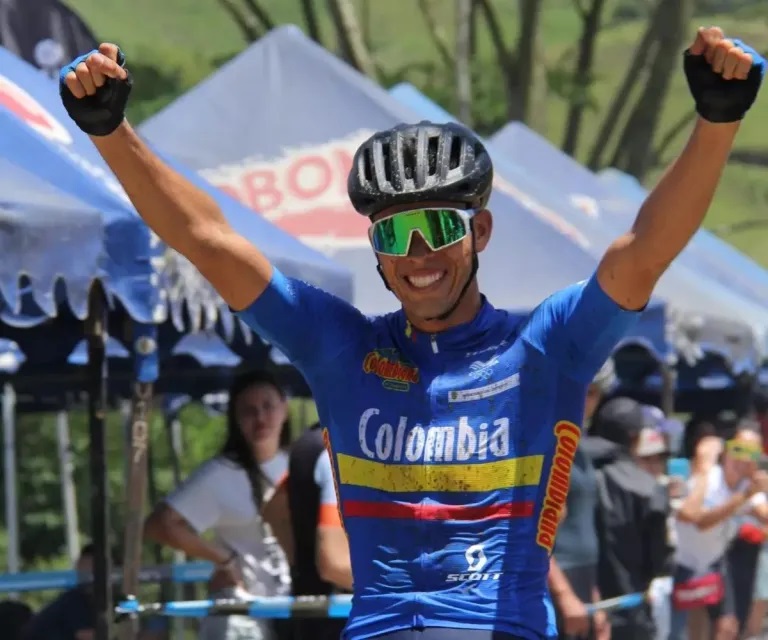 Final official results
Elite Male.
| | | | | |
| --- | --- | --- | --- | --- |
| Nombre | Edad | País | Tiempo | Puntos |
| 1.- Juan Fernando Monroy | 30 | COL | 02:57:04 | 150.00 |
| 2.- Jhonnatan Botero Villegas | 31 | COL | 02:58:28 | 120.00 |
| 3.- Sebastián Gesche Antona | 24 | CHI | 03:00:26 | 100.00 |
| 4.-Johan S. Canaveral Vargas | 33 | COL | 03:02:53 | 90.00 |
| 5.-Cristian R. Yepes Arroyave | 30 | COL | 03:03:59 | 80.00 |
| 6.-Luiz Miguel Campos Honorio | 25 | BRA | 03:05:25 | 70.00 |
| 7.- César Alberto Suárez Durán | 24 | COL | 03:05:54 | 60.00 |
| 8.- Frank Sebastián Florez | 23 | COL | 03:05:57 | 50.00 |
| 9 Jonathan D. Cantor Sánchez | 21 | COL | 03:06:00 | 40.00 |
| 10.- Keyron Solís Fonseca | 31 | CRC | | |
Elite Woman
| | | | | |
| --- | --- | --- | --- | --- |
| Nombre | Edad | País | Tiempo | Puntos |
| 1.- Mónica Y. Calderón Martínez | 36 | COL | 03:36:52 | 150.00 |
| 2.- Michela Adriana Molina Arizaga | 30 | ECU | 03:45:08 | 120.00 |
| 3.- Juliana Mojica Zambrano | 23 | COL | 03:58:34 | 100.00 |
| 4.- Ana María Roa Muñoz | 24 | COL | 04:01:55 | 90.00 |
| 5.- Ana Sofia Villegas Noreña | 21 | COL | 04:07:51 | 80.00 |
| 6.- Pilar Corvalan Bustos | 34 | CHI | 04:11:21 | 70.00 |
| 7.- Paula Alejandra Beltrán | 20 | COL | 04:12:27 | 60.00 |
| 8.- Laura Camila Cagua González | 20 | COL | 04:16:32 | 50.00 |
| 9.- Laura Marcela de los Ríos Vargas | 26 | COL | 04:20:28 | 40.00 |
| 10.- Angie Milena Lara Zarazo | 23 | COL | | |