The first date of the BMX World Cup, in Verona, Italy, left Argentine Nicolás Torres with third place in Round 1, one more step towards his aspirations to reach the upcoming Tokyo Olympics.
Known by his followers as El Negro Lima, the South American took the podium behind Swiss Simon Marquart (35,093 seconds) and Frenchman Arthur Pilard (35,518) and with a final time of 35,850.
In this round, Torres went from less to more, winning and qualifying in each phase, until he was included among the eight who disputed the medals and the points for the Olympic ranking.
After not being able to compete in the European tournament last weekend (May 1-2) due to the rains, the best runner from Argentina said present on the first date of the World Cup in Italy and could not leave more pleased.
This Sunday he will return to the same track in the Italian region of Veneto and with his number 143 he will try to repeat or improve the performance on Saturday.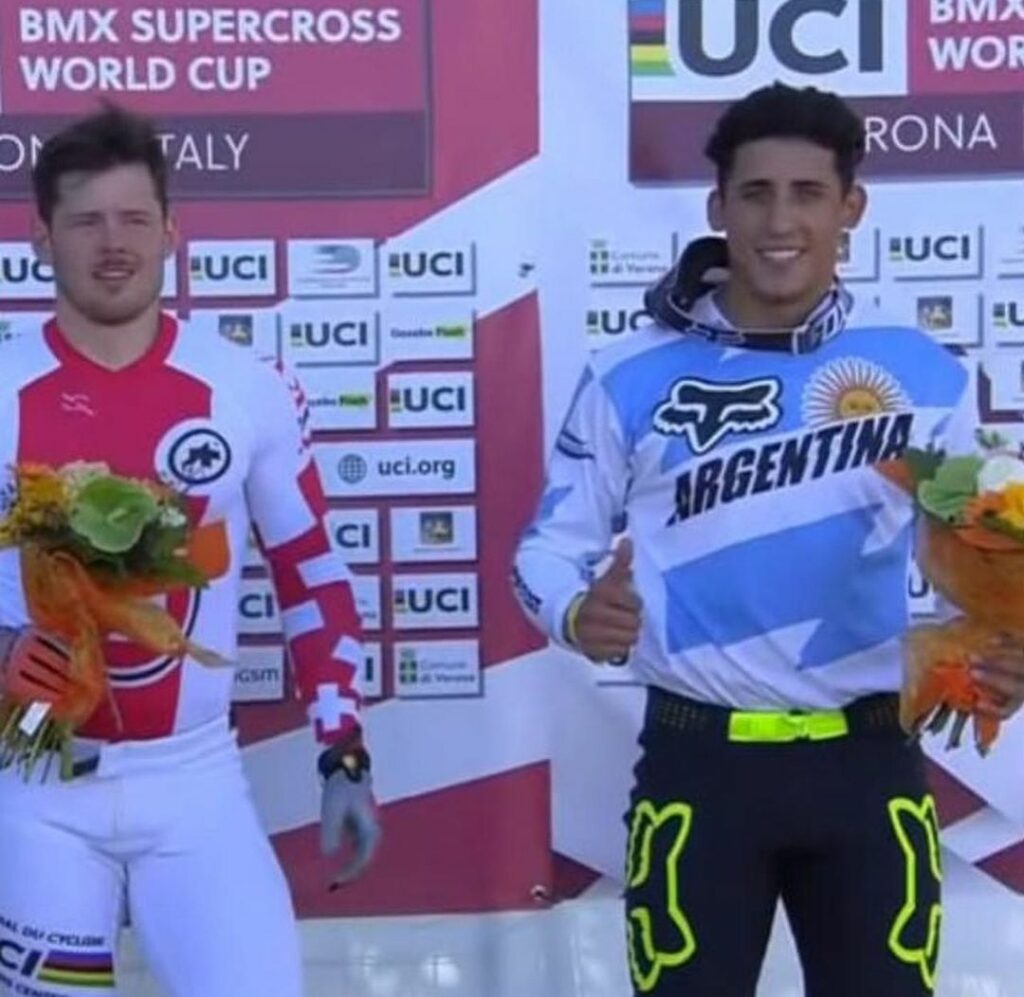 It is worth noting that today Argentina has a guaranteed place in the Tokyo Olympic Games in this specialty of BMX, and the national technical body will decide which rider is the one who occupies that place between Torres, Gonzalo Molina and Federico Villegas.
In an interview with a local media outlet before leaving home for the World Cup, Torres commented that "after being unemployed for a year, this is a great satisfaction for me. The pandemic affected me a lot at the beginning, because I had started the year 2020 with good results, I started winning, with several drinks and from one day to the next I was locked up at home, "he recalled.
"El Negro Lima" already knew how to be in the Olympic Games, when in 2014 he defended the colors of his country at the youth Olympic event in Nanjing, China.