The 60th edition of the Vuelta Ciclística a Guatemala will start on October 23, touring 16 departments of the country with 13 teams; of which 9 are nationals and 4 foreigners, these teams will contest 10 final stages, 25 intermediate sprints and 25 mountain prizes.
It will be carried out with health protocols to avoid contagion of Coronavirus COVID-19.
The stages will be broadcast live from the official Facebook page of the Guatemalan Cycling Federation and through television channels 11 and 13.
The tour will consist of 10 stages that will cover 1,205 kilometers throughout the country, crossing Chiquimula, Zacapa, El Progreso, Jalapa, Jutiapa, Santa Rosa, Guatemala, Escuintla, Suchitepéquez, Retalhuleu, Quetzaltenango, Totonicapán, San Marcos, Sololá, Chimaltenango and Sacatepéquez.
The 2020 edition will be dedicated to doctors, nurses and hospital administrative personnel, recognizing the fight they have carried out on the front line against the COVID-19 pandemic.
The national teams that will participate are: Decorabaños, Hino-One-La Red, Deluxe Optics, Guatemalan Army, Association of Quetzaltenango-Cerámicas Castelli, Association of Chimaltenango-Comayma-Linaflor, Association of San Marcos-Acredicom, Association of Quiché-India Quiché and Association of Sololá-Intercop. Additionally, the foreign teams that will be participating are: Canel's Pro Cycling-MEXICO, Best PC-ECUADOR, PANAMA National Team, Dicafriem-MEXICO.
.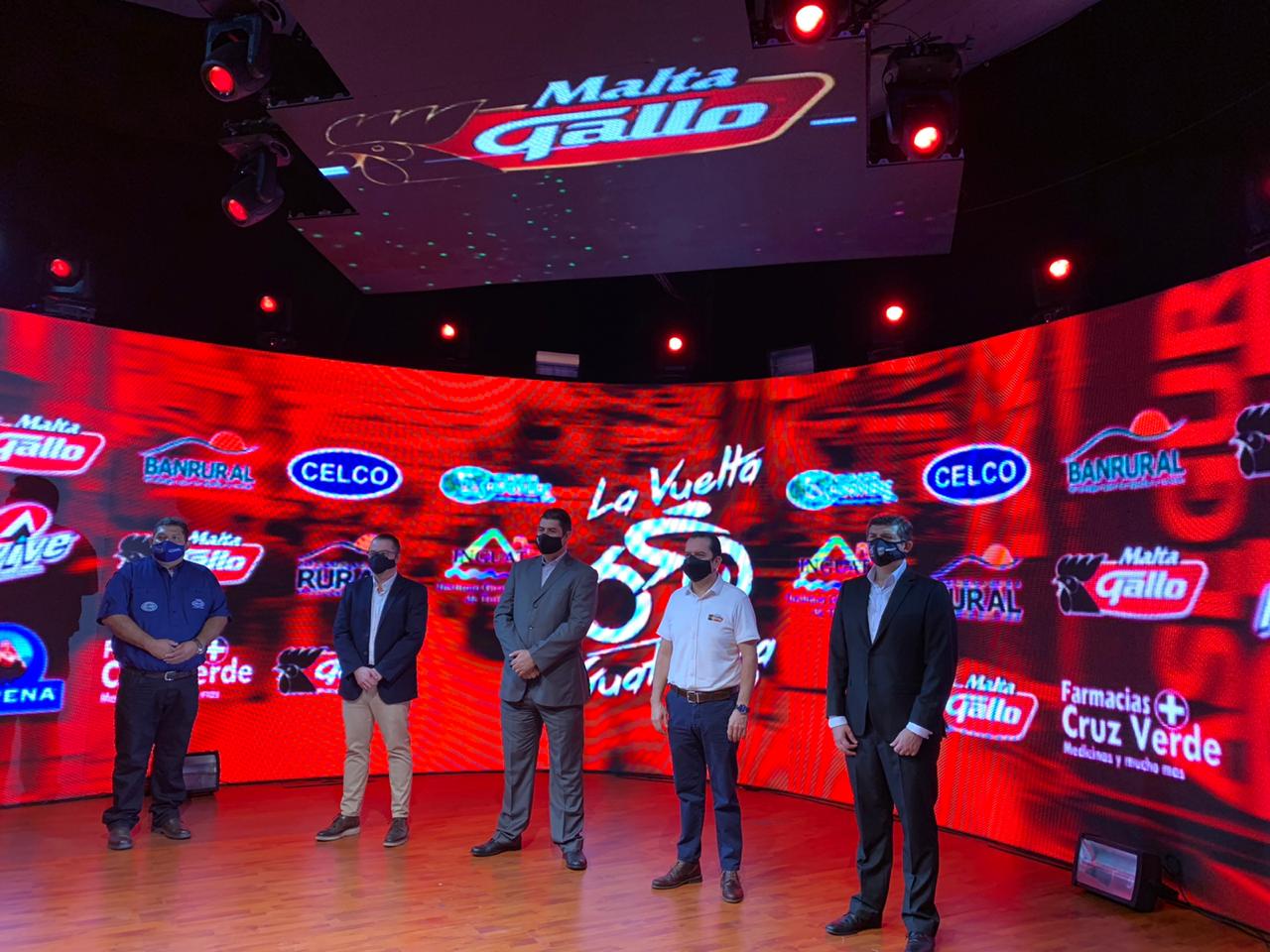 Source: Stereo100 (Guatemala)