With an emotional performance until the final meters, Colombia won gold and silver through Aldemar Reyes and Rodrigo Contreras in the men's route of the Bolivarian Games; while the Chilean Aranza Villalón was crowned among the ladies to contribute to her nation's medal table in this multiple event.
The Colombian beetles were not out of tune with the favoritism they brought for a test that was held on a 170.8-kilometre route. Reyes and Contreras continued with the golden harvest, once again making it 1-2 as they did in the individual time trial last Friday.
The Colombian Andean team led by Carlos Mario Jaramillo worked hard to control the breakout of 15 runners, which started in the early stages of the race.
In the end, the breakaway was reached in the final kilometers and Colombians Aldemar Reyes and Rodrigo Contreras stood out there to take gold and silver, leaving Ecuadorian Jefferson Cepeda with the bronze, who completed the podium.
The boyacense and the one born in Villapinzón, Cundinamarca reached the finish line together with a final time of 3 hours, 33 minutes and 16 seconds, Reyes passing first. In this way, the men's road cycling events were left to the national riders. In the time trial Walter Vargas beat Rodrigo Contreras, and on the road the victory went to Aldemar Reyes, who also beat the EMP-Scott GO rider Rigo GO.
Aranza Villalón won the Bolivarian gold en route!
The champion of the Vuelta a Colombia in 2019, the Chilean Aranza Villalón, ended the Venezuelan reign in the road cycling of the Valledupar 2022 Bolivarian Games, by climbing to the top of the podium and contributing the seventh title for her country in this multisport event.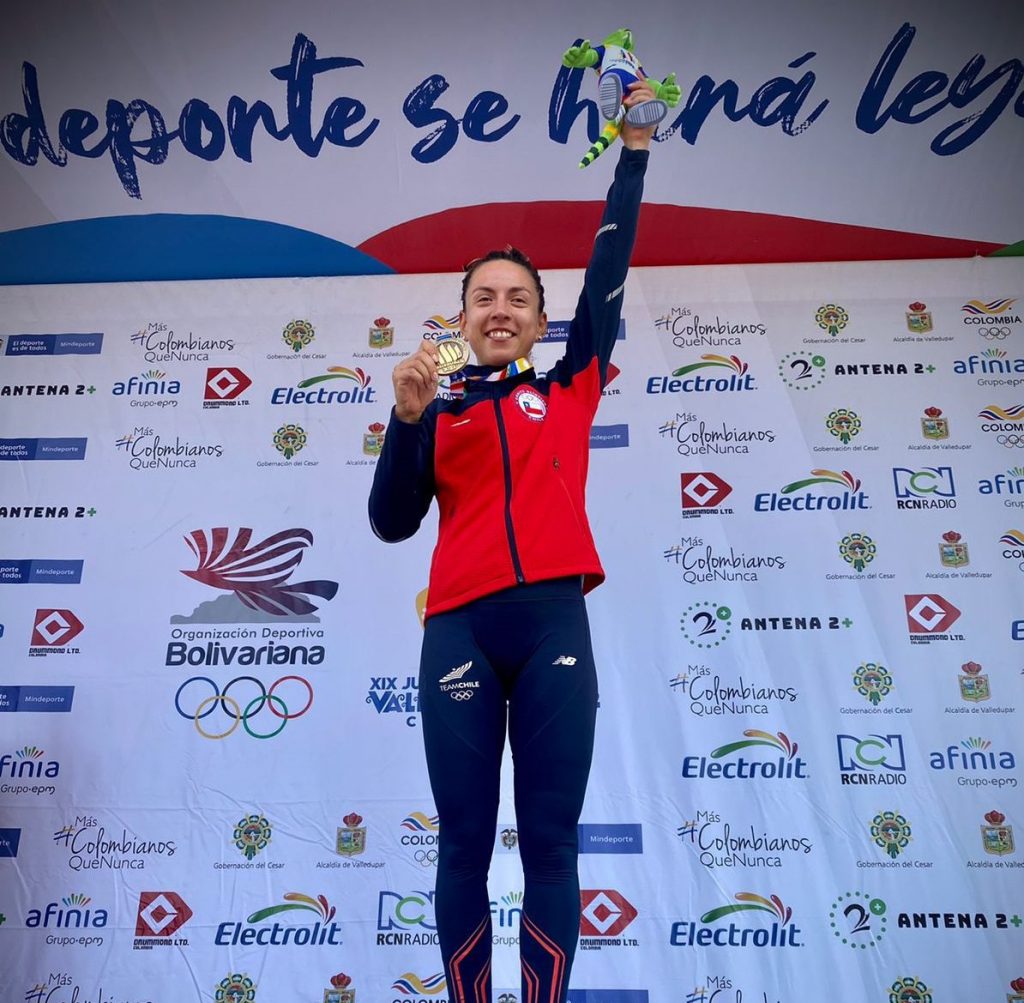 The southern runner was the strongest in the last meters. Villalón was accompanied on the podium by the Ecuadorian Miryam Núñez and the Colombian Ana Cristina Sanabria, silver and bronze, respectively, in a 107.3-kilometer test, which left an average speed of 31.65 km/h.
In this way, the women's road cycling events remained in the hands of foreigners. In the time trial the Ecuadorian Miryam Nuñez won, and on the route the victory went to the Chilean Aranza Villalón, who in the past were champions of the Vuelta a Colombia.