Panama City.- The Colombians Juliana Londoño and Robinson Rincón were the first winners of the Pan American Road Cycling Championship. From their junior category they had to resist intense sun, quite strong wind and a beautiful circuit, but hard and full of ups and downs on the Gonzalillo – Pedregal Highway (Vía Panamá Norte).
However, none of that daunted them. Juliana contributed the first gold for her nation by covering the 12.8 kilometers of the circuit in 19:05 minutes, escorted by her teammate, Angie Mariana Londoño, just 16 seconds behind, while Chilean Javiera Mansilla was in third place, 45 seconds behind. of the monarch.
The first words of the new junior champion of America in the test against the clock were thanks to her coaches and family.
"From the preparation that was made, we began to work on this objective and now we have fulfilled it. The circuit was tough and demanding, but that's how these competitions are. For Friday, we hope to do the one-two-three on the route, "she noted with a smile.
For her part, the men's branch began as scheduled at 10 in the morning. The asphalt seemed harder due to the heat that was rising, but none of that intimidated the young Robinson Rincón, one of the promises to which Colombia aspires for the next cycle, who covered the 25.6-kilometer route in 34 minutes and 21 seconds , with an average speed of 44.72 km/h.
Behind Rincón were two Chileans, Diego Rojas at 54 seconds and Ignacio Labrin at 1.16. It is worth noting, because they were not in anyone's calculations, that the Honduran Héctor Manu Menéndez and the Cuban Carlos Daniel Montes de Oca slipped into fourth and fifth place, 1:22 and 1:51, respectively, behind the winner.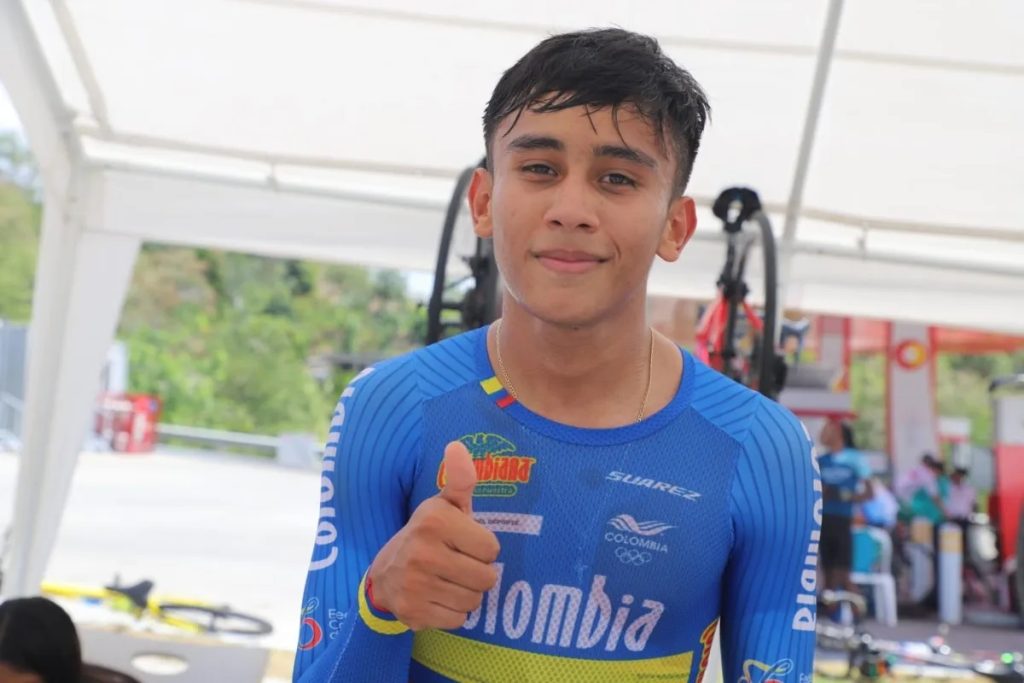 "I am very happy with today's result. The sensations were very good, I am in excellent physical condition and my legs responded as expected. It was a nice time trial, yesterday we did the reconnaissance and we knew it was going to be quite fast due to the wind, which is why we had to be agile on the bike and be as aerodynamic as possible", commented Rincón.
The Colombian national team, led by coaches Carlos Mario Jaramillo and Andrés Torres, opened gold twice in the most important continental competition. In fact, they command the medal table after the actions of the first day, since the last test of the day was the women's time trial, elite category, in which veteran American Amber Neben, double world champion and one of the emblematic cyclists of this century in that specialty.