From Friday June 3 to Sunday 12, the 72nd edition of the Tour of Colombia will take place. Several specialists dare to predict the ten contenders for the title, the young promises that should be followed closely and a dozen climbers who could impose their class in the ten stages that will total 1,427 kilometers, from Barranquilla to Tunja.
Top 10 favorites for the title
The current champion is José Tito Hernández (Team Banco Guayaquil), who beat Alexander Gil by two seconds last year and is once again one of the favorites for the leader's jersey in the individual general standings. In total there will be 176 cyclists who will take the start of this traditional cycling event belonging to the UCI 2.2 calendar, in which five foreign teams will be present.
The other candidates to wear the yellow jersey will be: Rodrigo Contreras (EPM Scott-GO RIGO GO), Óscar Sevilla (Team Medellín EPM), Wilson Peña (Colombia Tierra de Atletas GW Shimano), Alexander Gil (Orgullo Paisa), Heiner Parra ( Canel's ZeroUno), Aldemar Reyes (Team Medellín EPM), Juan Pablo Suárez (EPM Scott-GO RIGO GO), Adrián Bustamante (Sistecrédito GW) and Fabio Duarte (Team Medellín EPM).
And those under 23?
The young Colombian talents, under 23 years old, will try to shine in the most important race on the national calendar this season. About the names that most aim to make news headlines, some specialized media also made their notes.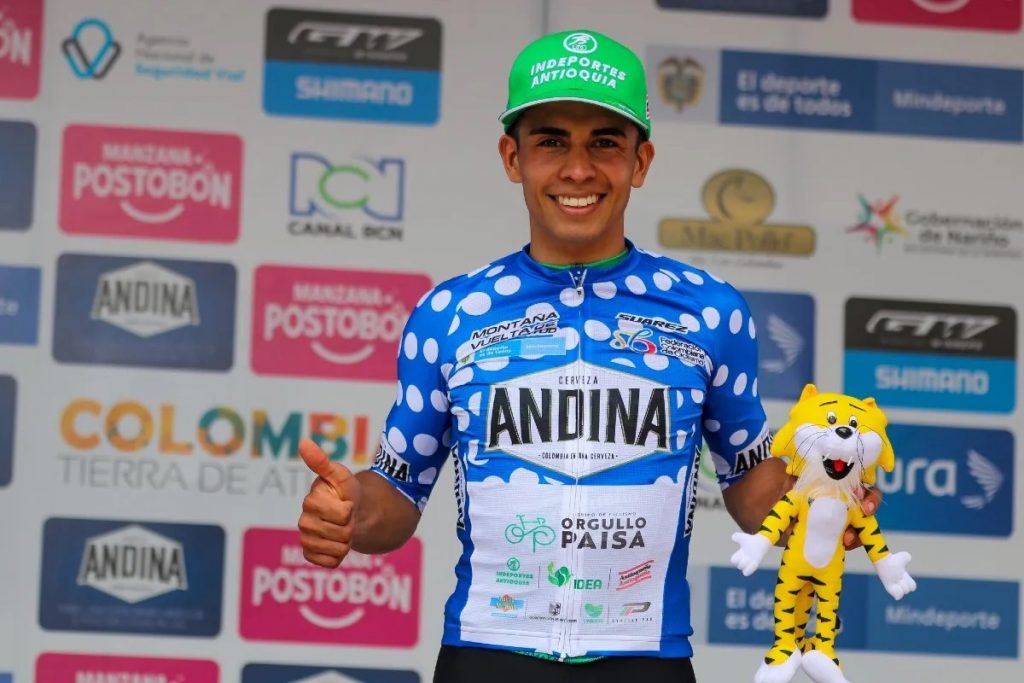 These names to follow will be: José Misael Urián (Indeportes Boyacá Avanza), César Paulo Pantoja (Movistar-Best PC), Juan Tito Rendón (Orgullo Paisa), Juan Felipe Rodríguez (Mayor La Vega 4DW Deluxe), Jhonatan Maldonado (Team Herrera Sport ), Óscar Fernández (Indeportes Boyacá Avanza), Cristian David Rico (Colombia Land of Athletes GW Shimano) and Juan Pablo Sossa (Indeportes Boyacá Avanza).
Climbers for partial wins
If Colombian cycling can boast of anything, it is one of the great climbers that will participate in the Tour of Colombia 2022, that is why several specialists have drawn up a list with the riders who will be the first-rate protagonists in the ascents in the 72nd edition of the Vuelta a Colombia, starting this Friday, June 3.
José Misael Urián (Indeportes Boyacá Avanza), José Misael Urián (Indeportes Boyacá Avanza), Juan Tito Rendón (Orgullo Paisa), Juan Tito Rendón (Orgullo Paisa), Jhonatan Maldonado (Team Herrera Sport) stand out with more experience in terms of the hills. , Cristian David Rico (Colombia Land of Athletes GW Shimano) and Juan Pablo Sossa (Indeportes Boyacá Avanza)