Colombia, on the legs of the speedy Brayan Sánchez (Team Medellín), made itself felt in the first stage of the Tour de Rwanda, run this Sunday over 115 kilometers, and which featured in the start and award ceremony with the president of the International Cycling Union ( UCI), David Lappartient.
Sánchez won the final sprint against the American Alex Hoehn (Wildlife Generation Pro Cycling), while another member of Team Medellín, Weimar Roldán, slipped third in what constitutes the first competition of the Africa Tour 2021, which has eight stages with 15 professional teams registered.
The 115-kilometer segment between Kigali and Rwamagana was a straight route with a circuit that allowed a small group to reach the decisive packing, from which Brayan Sánchez disconnected in the last minutes, propped up by his teammates, who have Oscar Sevilla his ideal man to contest the title of the race and he finished in 20th place with the same time as the winners.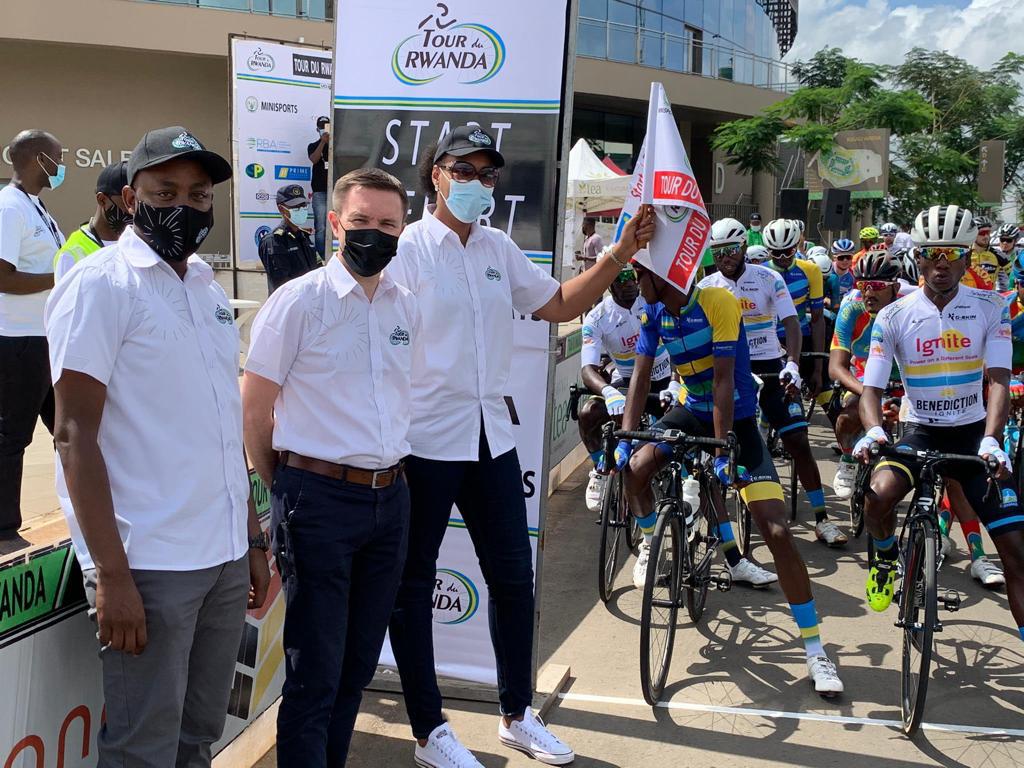 Sánchez recently won two stages in the Vuelta a Colombia and was crowned champion of the mountain in the national round, so it is not surprising this performance in a joust where two other Colombians lead the mountain classifications, Bernando Suaza , and from the sub-23, Santiago Umba.
With a third category high finish, this Monday the second fraction of the Tour of Rwanda will be held, starting from Kigali and closing in Huye, after 120.5 kilometers that will always be above a height of 1,300 meters above sea level .