The Colombian Walter Vargas and the Ecuadorian Myriam Núñez became the first cycling champions of the Valledupar 2022 Bolivarian Games, by dominating the respective individual time trial events, held this Friday between the Parque Viajero and the Government of the capital of César, in Colombia.
Walter Vargas hung the gold medal after being the fastest in the 39.4 km route and in this way he renewed his vows to be one of the best in the country and the continent in this modality as he has already done in other scenarios such as the Pan American Road.
Other favorites got into the second box: the local Rodrigo Contreras, who was given a little more credit to achieve the gold medal after having won the time trial a month ago at the Pan American Games in Argentina, however, he did not It was enough to be ahead of his compatriot on the podium.
Colombia fulfilled the expectations that were held in the first road cycling tests that took place this Friday as part of the programming of the Bolivarian Games. In the third place on the podium went to the Panamanian Christofer Jurado.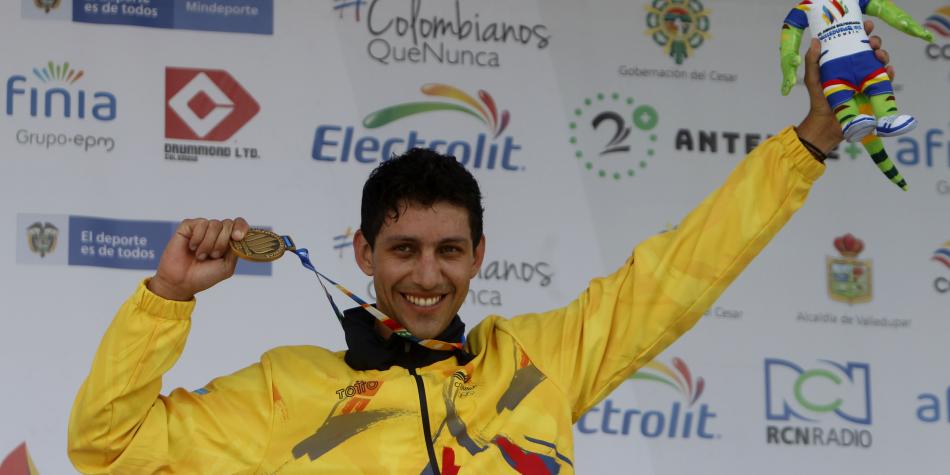 For her part in the women's section, the cyclist Miryam Núñez awarded Ecuador the first gold medal in these Games, after signing an impeccable performance on her return to competition, after the accident suffered in Quito, in February 2022 .
The tricolor rider recorded a time of 42 minutes and 59 seconds. The second place went to the Colombian Serika Guluma and the podium was completed by the Venezuelan Lilibeth Chacón.
Just eight runners took the start of the women's individual time trial, which was played over a distance of 30.3 kilometers.
"This is for all of you. We live in difficult times, but with effort and a lot of sacrifice dreams are achieved. Thanks to my great team that accompanies me I achieved gold and above all to my God", wrote the champion on Twitter.
In addition, Núñez told, one day before running in the Bolivarian Games, that he was going to compete in the individual time trial with a borrowed bicycle, which did not adapt perfectly to his body, just as he did in the 2022 Vuelta a Colombia , when he was crowned champion.
This Saturday, June 25, the road test will be taking place between the different participating nations. There, Colombia will seek to maintain its leading role on the podium, as it will have an important and experienced payroll to take on this competition.
This is the list of men and women: Walter Vargas, Rodrigo Contreras, Cristian Muñoz, Aldemar Reyes, Brayan Sánchez and Diego Ochoa. Serika Guluma, Ana Cristina Sanabria, Milena Valbuena, Jennifer Camila Sánchez, Sara Juliana Moreno and Andrea Alzate.