COCHABAMBA. In the test of the 200 meters launched by the Pan American Cycling Track, in Bolivia, the Colombian Martha Bayona, the Mexican Daniela Gaxiola and the Canadian Kelsey Mitchell improved the record that had since 2013 the German Kristina Vogel.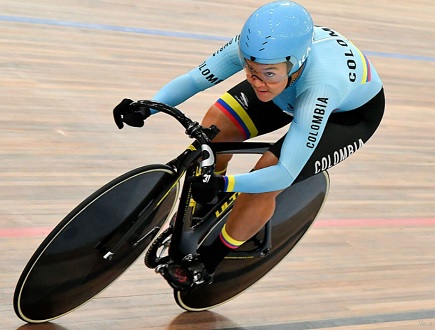 The Colombian cyclist Martha Bayona imposed a new world mark of 200 meters during the Pan American Track Championship, which takes place in Cochabamba (Bolivia).
The santandereana sprinter stopped the stopwatch in 10 seconds and 360 thousandths for the distance, in which the best record was at 10,384, achieved by the German Kristina Vogel in 2013, in Aguascalientes (Mexico).
However, the joy did not last long for the member of the Colombian team supported by Manzana Postobón, because minutes later the Mexican Daniela Gaxiola did the same, with 10,344, before the Canadian Kelsey Mitchell left the record at 10,154.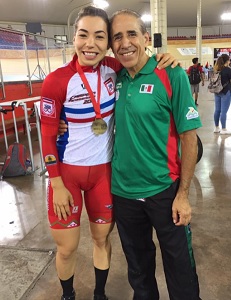 Runners from Argentina, Barbados, Bolivia, Brazil, Canada, Chile, Colombia, Costa Rica, Cuba, Ecuador, United States, Guatemala, Jamaica will participate in the Pan American Cochabamba, which gives points for qualifying for the Tokyo 2020 Olympic Games. , Mexico, Peru, Dominican Republic, Suriname, Trinidad and Tobago and Venezuela. (elespectador.com)
RESULTS SECOND DAY.
MEN'S TEAM PURSUIT.
1. Canada 3:49.974 56.100 (PR) GOLD
Gee, Derek
Foley, Michael
De Haitre, Vincent
Lamoureux, Jay
2. United States 3:52.747 57.915 SILVER
Holloway, Daniel
Croom, John
Young, Eric
Lambie, Ashton
3. Colombia 4:02.282 BRONZE
Sánchez, Brayan
Molina, Wilmar
Arango, Juan Esteban
Tobón, Carlos
4. México 4:02.376
Maldonado, Edibaldo
Corella, Rene
Prado, Ignacio
Sarabia, Ignacio
5. Perú
Quispe, Alain
Ruiz, Hugo
Gonzales, Andre
Gamero, Alonso
6. Argentina
Ramos, Gabriel
Contte, Tomas
Sánchez, Santiago
Tivani, German
7. Bolivia
Bautista, Adolfo
Gallardo, Horacio
León, Bernardo
Luna Victoria, Alejandro